Eight "Be" Statements for Successful Leadership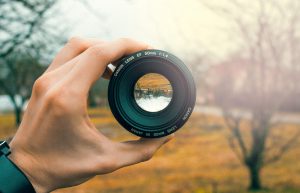 Leading well requires leaders to sharpen new skills and abilities. Over the past year, many have dealt with situations for which they had no previous experience. As organizations continue to reopen, leaders must become more comfortable with increased strategic thinking, consistent execution, faster decision making, and creating a culture that is engaged with volunteers, staff, and the families they serve.
To succeed in today's world of leadership, creating and sustaining value is necessary for working across the organization and requires a different lens to see the day-to-day activities.
Whether your organization is experiencing transformation, at the beginning of reopening, or working to optimize your child and youth areas, here are eight ways a leader should "Be".
Be An Example – Actions speak louder than words. Create a picture of what is possible. This is inspiring and will encourage others to push themselves – and, in turn, propel the organization to success.
Be A Doer – Resist the temptation to over delegate. Be on the front lines and willing to roll up your sleeves and get done what needs to be done. No one responds well to "do as I say, not as I do."
Be A Listener – Research shows the best leaders are skilled at listening. Learning to give others your full attention and avoiding the need to respond or interrupt immediately will help you listen to learn and create deeper connections.
Be Authentic – Be true and honest. People can spot a fake from a mile away. By being genuine and transparent, you will build up trust and encourage loyalty. This does not mean you need to overshare or reveal too many personal details. As a leader, you want to keep it classy.
Be Trustworthy – People will hold you accountable for what you say and do. To be trustworthy, you must trust others. This means having confidence in their decision-making ability, supporting their actions, and lining up your behavior with the expectations for theirs.
Be A Communicator – Communication shows competence. Effective leadership closely aligns with effective communication. It is a core characteristic of successful teams. Be simple and straightforward. Say what you mean and share information clearly, concisely, and frequently.
Be True to Your Strengths & Weaknesses – Both hold equal weight for a leader and help identify where you can best contribute, and what could hold you back. Knowing your strengths and weaknesses lets you tap into the passions and experiences of others to fill gaps in knowledge and expertise.
Be Compassionate – It has been said that compassionate leaders seek influence and not authority. Instead of demanding, they encourage. Compassionate leaders guide and support others. Compassion creates stronger connections between people and improves collaboration.
Leading during times of change and uncertainty requires courage and integrity. By applying these "Be" statements, you will be on your way to building a cohesive team, delivering results, and creating value for the entire organization.
Click here to learn more about the benefits of secure children's check-in and how it can help your organization attract new families, improve child safety, and balance workload.
Join our growing social community. You can subscribe to the KidCheck Blog or find us on  YouTube, Twitter, Facebook, Pinterest, and Instagram.
Photo Credit: Jonas Svidras @STEP.CAMERA