Six Ways to Motivate Your Team in Challenging Times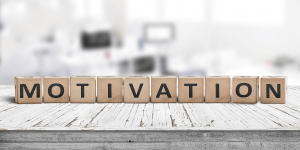 Every person is motivated by different things. For some, it is money, others it's flexibility or a promotion. Motivation is the process of inspiring people to accomplish individual or team goals, and there is a direct correlation between it and success. While all this sounds straightforward, motivation can be a bit more challenging in times of transition or difficulty.
A lack of motivation can be caused by numerous factors such as boredom, heavy workload, feeling under-appreciated or low confidence in leadership decisions or direction. Here are six ideas to build an engaged and motivated team no matter the circumstances.
Get to Know Your Team – Meet with each member consistently, both individually and as an overall team. The biggest drivers of performance are being seen, heard, and respected. People value connection, and having a close, supportive relationship with your team helps them stay engaged, motivated, and performing.
Acknowledge Great Work – Highlight individuals who go the extra mile, encourage others, and exceed expectations. Carve out time to let people know how much you appreciate them. Remember to recognize attitude as well as performance. Recognition does not have to be extravagant. A simple "thank you" or "well done" works wonders.
Discuss Challenges – Don't hide things. People are intuitive and appreciate honest, straightforward dialogue. Together teams can work to find solutions. People understand they cannot fix everything but appreciate the opportunity to try.
Frequently Communicate Goals – Goals should have a timeline, be measurable, easy to understand, and realistic. Everyone should know how their efforts contribute to the bigger picture, which helps people feel valued and boosts motivation. If you have not tried it, individual goal setting is a great way to keep your team on track and clear about its progress.
Improve the Workspace – Nothing brings a team together like a group project to spruce up the place. People often overlook the importance of the workspace vibe. Whether it is a check-in area, teen hangout, or a place where your team gathers, it is the little touches that matter. A pulled-together work area will make your team want to show up and do their best work.
Celebrate Accomplishments – Everybody loves a win, and there are important milestones in the life of every organization. So be sure to celebrate them. Throw a party, bring in a treat, and get the group together to acknowledge outstanding effort, not just results.
Every day people show up either in person or online ready to contribute, and the attitude of leadership can directly impact the team by improving or diminishing motivation. Motivation is a reason for doing something to attain a specific outcome, and working to increase motivation is an investment in your organization's long-term performance.
Click here to schedule an online demonstration and learn about the benefits of using secure children's check-in.
For additional safety resources, join our growing social community. You can subscribe to the KidCheck Blog or find us on  YouTube, Twitter, Facebook, Pinterest, and Instagram.