The Power of Collaboration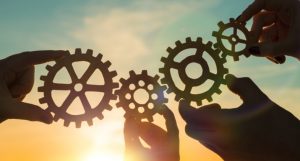 For child and youth-focused organizations, collaboration is the key to success. Whether you are new to leadership, or an experienced veteran, learning to create an atmosphere that encourages collaboration can drive your organization forward and provide many benefits.
Here are four areas of development for becoming a star collaborator:
Be Prepared: Be ready to answers questions about the objective and how it pertains to the overall mission and improvement of children's ministry. Team members should understand the what, why, and how of accomplishing the goal.
Over Communicate: Communication is crucial for effective collaboration. Set up a consistent schedule for sharing information and keeping team members informed. The more information people have, the more committed and invested they will be in working together. Clear, consistent communication builds unity, earns trust, and inspires feedback.
Embrace Uniqueness: If everyone on your team thinks exactly alike, creativity will be absent, and new ideas will be few. Invite people with different backgrounds, areas of interest, and recruit from the larger organization. Encourage those with unique perspectives and talents to participate and share feedback.
Cultivate Curiosity: Ask questions and inspire others to do the same. Focus on seeking to understand all points of view. This will promote discussion and make others feel their opinion is valued and heard.
When teamwork is done well, something remarkable happens for everyone involved. It's an experience you never forget. By focusing on collaboration, your team will feel equally invested, valued, and grateful for the experience.
Click here and join us for a free product demo and to learn more about the benefits of using secure children's check-in. To keep the information coming in 2021, do not forget to subscribe to the KidCheck Blog or join us on YouTube, Twitter, Facebook, Pinterest, and Instagram.