New to Kidmin? Make Child Safety a Priority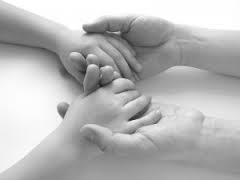 As up and coming children's ministry leaders finish seminary and head out for jobs or internships, missions, and mentoring opportunities, there's often a lot of commentary on the top nuggets of wisdom that should be gleaned.
Dale Hudson, one of KidCheck's favorite Kidmin thought leaders recently penned a post, 3 Growth Areas New Children's Ministry Leaders Should Focus On,  for his blog Relevant Children's Ministry.  The post shared his thoughts on a mentoring relationship with a college student who had recently joined his church's ministry team. In it, he highlighted three key growth areas and essential skills that should be developed.
The three focus areas included:
Leading Volunteers and Build Teams
People Skills – Conflict Resolution and Having the Hard Conversations
Communication Skills with Kids
Undoubtedly, these areas are very important and when developed will separate a good children's ministry leader from a great one. Another essential element, even though it's a hard one to discuss, that we'd like to suggest is child safety and abuse prevention.
Keeping kids safe in your ministry is a big responsibility and should be a top priority whether you're a seasoned veteran or brand new out of seminary.  Unfortunately, it's not a skill that's formally offered or even taught in most programs.
Regardless of the size of your ministry, there are things you can do to ensure that where practice and policy intersect, liability is reduced, parental perception is positive, and child protection is increased. By learning how to protect the children under your care, you receive the benefit of knowing you are doing what you can to keep kids safe, and making it easier to focus on connecting them to Jesus.
Safety and security begin with your approach. Here are a few things you can do to ensure child safety is a top development opportunity when you're new to children's ministry:
Seek to understand the nature of the need for child safety and security in today's world. Begin by researching current stats on child safety and abuse prevention. A quick glance at the numbers and you will see the overwhelming need for established policy that's not only properly implemented but followed without exception.
Work with your church's children's ministry leaders and staff to understand the current security policies and guidelines that have been put in place. If none exist, consider taking on the project of developing them. Familiarize yourself with the current processes for checking children in and out, tracking allergies and medical issues, abuse prevention, and volunteer screening.
Get to know your church's security team. They are a valuable resource for a children's ministry director in the event of an emergency. Learn what to do in the event of a fire, natural disaster, medical emergency, on-campus threat or abduction.
Check the availability of safety items such as first-aid kits, radios, flashlights, defibrillators, etc. around your facility and know where to locate them. Educate yourself on how to work with utilities such as gas, water shut-off valves, and electricity breaker switches.
This is by no means the entire list of things that should be done, but it's a good start and will equip you for taking on the task of learning to keep your ministry safe and secure.
To learn more about improving child safety, additional security tips, and best practices visit the KidCheck blog or connect with us on Twitter, Facebook, Google+, or Pinterest.