Using KidCheck Check-In When Promoting Kids In The Fall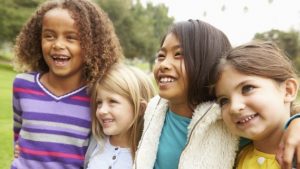 It's the time of year when kids are back in school and the great classroom migration or "promotion" as it's often referred to; begins in Sunday school classrooms around the world. KidCheck understands this can be a big shift for kids and often frustrating for parents who are new to the church.
KidCheck is designed to allow the flexibility of determining when and which children should be moved or promoted. In addition, the new location/classroom that a guardian chooses for the children is saved for the next time they check-in.
This time of year, the KidCheck support team is often asked by parents, "How do I move (promote) my child from one grade to another within the KidCheck System?" Or "My son/daughter was in the 1st grade classroom and now they're moving onto the 2nd grade classroom – what do I do?"
It's simple, as a parent, the next time you check-in you'll need to choose the new, correct location listed in the drop down menu referred to as "Check-In Location".  Often you'll see a parent reminder or what we call a guardian notification, which will prompt you to switch your child's location. In addition, there might also be a physical sign posted, or volunteers on hand to assist.
If you're the KidCheck administrator there are a couple more steps to follow to prepare for promotion. To view the detailed list click here.
For future reference, the answer to these questions and many others can be found in the KidCheck FAQ's. The FAQ section is located within the service and support area. It's loaded with lots of great information that's easy to understand and always available. The FAQ sections include topics such as Administrative, KidCheck Functions, Check-In and Out, Getting Started and much more.
Lastly, the support team loves feedback! If you have any suggestions please let them know. They're always on the lookout for good information to share.
For more information on the benefits and technology of using secure children's check-in visit our blog, or get social with us on Twitter, Facebook, Google+, or Pinterest.
#kidmin #church #ministry #checkin #pastor