Volunteer or Staff Application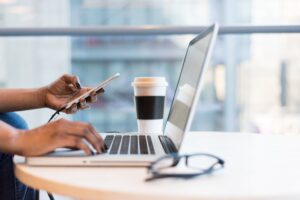 Foundational to an organization's success is placing applicants with strong character, a commitment to safety, and a solid history of working with kids and youth. Long past are the days of only running a background check to determine whether a candidate should receive direct access to your organization's most vulnerable.
To attract and retain high-quality candidates, you must develop a thorough application process for staff and volunteer positions.
Once a candidate reaches out, the next step is to have them complete an application. Why is this important? The application is the foundational document used to gather and retain vital information about the applicant. It allows organizations to quickly evaluate candidates interested in working with kids and youth before proceeding with the additional steps in the placement process. A well-designed application also demonstrates that your organization has done its due diligence to minimize easy access to kids and provides protection for families, staff, and volunteers.
The application should be 100% completed; anything less should not be accepted. It is a red flag if an applicant is unwilling to complete the required information. In addition, all applications should be kept in a secure and locked location and ensure that whoever has access to the information understands the importance of keeping it private.
To help in this essential process, here's a sample application you can use.
This sample application is easily customizable to meet your organization's needs. The information is intended for informational purposes and is not meant to provide legal or professional advice. We encourage you to consult your legal counsel or other expert specialists for a professional opinion about your organization's needs.
Click here for additional child safety resources, or join our growing social community by subscribing to the KidCheck blog or visiting us on Twitter, Facebook, Pinterest, Instagram, and YouTube.
Click here to request a free children's check-in demo. It's an excellent way for organizations to see and learn the benefits of using secure children's check-in.
Photo by Christina @ wocintechchat.com on Unsplash