Resources for Bullying Prevention Month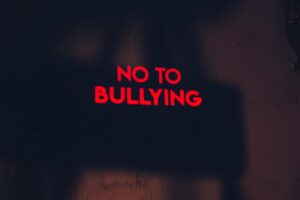 Bullying is a serious and complex issue. October is National Bullying Prevention Month. Although we take one month to raise awareness, bullying happens all year long and in various forms, such as physical, cultural, verbal, emotional, sexual, and cyberbullying. Bullying happens regardless of socioeconomic factors or whether kids attend a public or private school, church, ministry, camp, sports, daycare, or after-school program. National statistics indicate the trauma and effects of bullying can follow children and teens into adulthood and sometimes end in tragedy.
So how can your organization participate in reducing the likelihood of bullying? First, create a Speak-Up Culture that not only empowers kids and youth to speak up and share their bullying experiences but also to be empowered to stand up for one another. If most children in an organization support a no-bullying environment and aren't afraid to call it out, bullies will often retreat.
Second, involve staff, volunteers, families, guardians, and leadership in developing a smart strategy that fits into your child protection policy. Here are some helpful resources to get you started.
KidCheck Anti-Bullying Program Series
Resource Links – Prevention Tips & Guidance
Additional links and resources to learn more about National Bullying Prevention Month, current statistics, and ways to prevent bullying in your organization:
Warning Signs of Bullying
Only a small percentage of children will speak with someone or report being bullied. So, it's important to be aware and understand the indicators when nothing is being disclosed. Resources to help spot the signs:
Organizations serving kids and youth are responsible for maintaining a safe environment for all who attend. This responsibility includes taking the necessary steps to prevent bullying and to stop it when it happens. Unfortunately, the national statistics indicate we aren't doing enough to protect children today. To help, make sure to understand the laws in your state, which will assist in creating a successful anti-bullying program.
To learn more about improving child safety, additional security tips, and best practices, subscribe to the KidCheck blog or connect with us on YouTube, Twitter, Facebook, Pinterest, and Instagram.
Photo by Road Ahead on Unsplash