Creating an Anti-Bullying Program: The Framework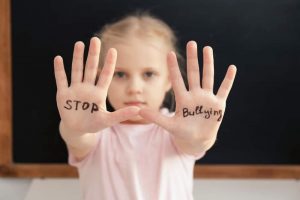 This is the second post in the series on Creating an Anti-Bullying Program. The series focuses on the components, the framework, and the implementation of a new anti-bullying program.
This post discusses how to create a framework for your program. A framework is simply a set of guiding principles and action steps that you will use to develop, implement, and track and manage the program.
Why is a framework necessary? It's essential because it acts as a high-level guide for your new program. The framework will help with planning, improve communication, and assist in adhering to a timeline. By capturing all the relevant program information in one place, you increase efficiency and more easily share knowledge across the organization.  Processes like onboarding new families, educating stakeholders, or replicating your program at other locations become much more manageable.
Keep in mind that the anti-bullying program framework should be a "living" document that shows how your organization intends to prevent, respond, and address bullying in real-time and in the future. Frameworks will vary because each organization is unique, but the fundamentals always remain the same.
To get started, you'll want to break your framework into large buckets. These buckets can include Project Definition or the "why" behind the program, Resources, Communication, Training, Policy/Guidelines, Tracking/Managing, and Reporting. Under each of these buckets, you'll have specific deliverables assigned to resources.
Below is a sample framework to get you started.
Project Definition or the "Why"
This section is essential for helping to define the need and benefits of a new anti-bullying program. To share details if bullying incidents are becoming an issue? Highlight in what age groups? Identify kids who've indicated they have experienced bullying in your organization? Also, consider including how the program integrates and functions as an extension of your Child Protection Policy. For some organizations, this section will include a mission statement or project objective.
Resources
This part defines who will be on your Bullying Prevention Program team and how you will organize the project. Tools for project management include excel, project management software, or any system you create that works best for you. The team should have a good cross-section of individuals from each organizational area, including representation by or advocating for the families. Each team member is assigned tasks for specific deliverables such as advocacy, messaging, training, ongoing promotion, incident management, policy, and procedures.
You should also include details on how often the team will meet, how you track what is assigned to each team member, and the timeline for completing the project.
Communication
A large part of your program's success is dependent on communication. In the beginning, support for the program should be from the top down, which promotes a sense of leadership commitment and increases momentum for kicking off the program. In addition, communication is vital for creating a speak-up culture, where transparency and trust are valued. By dividing the communication groups into internal and external, you can more easily share the appropriate messaging.
Communication vehicles may include email, social media, discussion forums, flyers, bulletins, pamphlets, text or broadcast messaging, check-in notifications, parent, staff, or leadership meetings. Use any means possible for getting information out. Communication should always be ongoing, consistent, and organized for each group of participants. The bottom line is people appreciate being informed and updated on what's going on with the program.
Training & Education
Training and education will be the second-largest bucket after communication. Activities should be outlined for internal and external participants, age-appropriate, and include information for leaders, staff, volunteers, families, and kids. Your training plan should also include policy updates and reminders and be incorporated into weekly, monthly, or during quarterly meetings, get-togethers, or formal anti-bullying policy and procedure training.
Training and education will be ongoing even after the program is rolled out and is a key part of tracking and managing the program. It is a giant bucket and best dealt with by a working committee versus one person. With an active committee, you can quickly make adjustments, receive ongoing feedback, and update information as discoveries are made.
Policy & Guidelines
Remember that no single policy or guideline will work for every organization and in every situation. Each anti-bullying policy will be unique to your organization and should consider factors such as the program's focus, organization size, facility design, number of staff, leadership involvement, and family participation. What's important is that you strike a balance between over-generalizing and having too much detail. The goal of new policies is to be consistent, straightforward, and easy to implement. People should not have to interpret a policy or guideline; it should speak for itself.  The anti-bullying policy should aim to increase safety and protection and reduce overall liability for your organization.
Your anti-bullying guidelines should reside in your Child Protection Policy and be part of any discussion on improving child safety.
The first post covered the components and the next will discuss the steps to implement your program and the benefits of tracking and reporting its success.
For more information on child safety, please subscribe to the KidCheck blog or join our social community. You can find us on YouTube, Twitter, Facebook, Pinterest, and Instagram.
To learn more about the benefits of using secure children's check-in, click here to sign up for a free online product demonstration.