Comprehensive Candidate Screening – Motor Vehicle Report and Waiting Period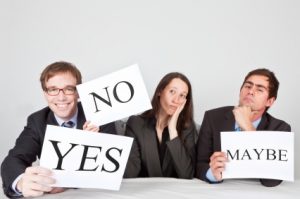 This is the final post of the six-part series on the Comprehensive Candidate Screening process. So far we covered the written application, background check, social media review, personal references, and the interview.
This post covers two additional courses of action, running a motor vehicle report and establishing a waiting period for volunteers and staff. Both processes are essential for multi-dimensional screening, bubbling up need-to-know information, and identifying if a candidate is a good fit.
With the motor vehicle report, we'll look at the benefits of gathering the information, how it can be used to screen a candidate, and establish due-diligence anyone transporting children as part of their role. With the waiting period, we'll discuss the benefits of having time available to watch an individual interact with others in the organization, the children, and staff/leadership. The waiting period also gives additional insight and a better understanding as to the kind of person someone is and if what they share about themselves matches the information they have shared.
Let's look at the motor vehicle report
Let's Take a Drive
Why a Motor Vehicle Report?
The need is obvious to conduct a motor vehicle report on an individual whose position requires driving. Keep in mind; it also provides insight into a person's character and can uncover critical red flags about a candidate, such as drugs or alcohol abuse, risky driving habits, and recklessness. Things not mentioned in the application process. Driving records show different pieces of information regarding the candidate and may help to corroborate what's been shared on the written application and during the face-to-face interview.
According to crimecheck.com, "The Motor Vehicle Report (MVR) is used to check an applicant's driving history including traffic violations, suspensions, revocations, type of license granted, and restrictions on use. This check is recommended for all employees who will be driving vehicles or operating equipment in the performance of their job duties." In some states, driving under the influence convictions, DUI is not contained on a criminal court record and can only be identified through the Department of Motor Vehicles.
It's important to note; the report can be done quickly as most states have instant access to their motor vehicle records. A good site for more information on running a motor vehicle report is https://www.dmv.org
We'll cover the waiting period.
It's Worth the Wait
The benefits of establishing a waiting period.
"Patience is not simply the ability to wait – it's how we behave while we're waiting."  This quote from J. Myer sums up the reason for establishing a waiting period for new volunteers and staff, is so important. Establishing a waiting period is role dependent, determined by the organization, and can last from thirty days to six months. For those working directly with children, we encourage a time frame of at least six weeks which can be difficult, especially if your organization is starving for volunteers. However, keep in mind this process is for the long term, and you're better off knowing the person is a good and safe fit.
By instituting a waiting period, you allow yourself time to train and educate a candidate about your organization. You'll also get to see how they interact with staff members, leadership, and customers.  Seeing first-hand how someone actively integrates or not into the organization is helpful in verifying the data you've obtained from the written application, the face-to-face interview, and reference feedback about their character and work history.
Volunteers and staff are an important part of what makes any organization special and contribute a great deal to getting things done. Solid, committed people come from all walks of life. That's why it's important to find ones that are a good fit for your organization, and the waiting period is a step in the right direction.
Thank you for taking the time to read this series. We hope that it raised awareness, provided useful information and offered additional resources that can assist in eliminating easy access to children, establish due diligence and provide a layer of protection, and function as a deterrent for would-be offenders.
To learn more about child safety and keep updated on the latest child protection trends, safety tips/tricks and best practices join our growing community on Twitter, Facebook, Google+, and Pinterest.
Sources: