KidCheck Donates Computing Power to the Fight COVID-19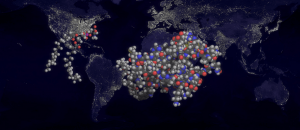 KidCheck is excited to participate in the fight against the novel coronavirus by participating in the Temple University Voelz Lab and Washington University School of Medicine supercomputing projects, which are researching solutions for COVID-19.
The projects use distributed computing, which relies on the collective power of computers to perform the complex calculations required to simulate protein dynamics. The protein dynamic processes include protein folding and tracking the movements that occur in a variety of diseases. The desired result is to develop new therapies and vaccines for the coronavirus.
KidCheck's is donating existing computing capabilities on our non-production backup systems. These systems do not affect the performance of our secure children's check-in and allow us to leverage extensive idle computing horsepower. This computing power assists in running the protein simulations, which gather data and insight that scientists need to better understand the disease and the opportunities that exist for new therapies.
At KidCheck, we believe it's important to do anything we can to help in the fight against the virus, and feel our available computer bandwidth is one way we can help make a difference. It's an honor to be part of such an interesting and worthy project.
Click here to learn more about the benefits of using secure children's check-in for a child or youth-focused organizations or join our growing social community on Twitter, Facebook, Instagram, and Pinterest.