KidCheck Spotlight on Background Checks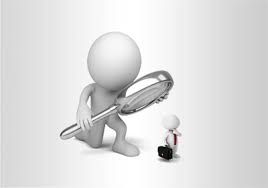 Volunteers are an essential element in building a strong foundation in children's ministry. Organizations know that background checks help reduce risk, maintain a safe environment and minimize liability.
KidCheck is offering a free, comprehensive, new eBook, "Technology Spotlight: Children's Check-In" that focuses on helping children's ministry leaders fine-tune their safety and security protocols.
"Technology Spotlight: Children's Check-In" is a timeless resource that shares information on key topics such as: volunteer security – your first line of defense, how to effectively utilize background checks, a game plan for managing child allergies, welcoming visitors, and how implementing the right technology will improve safety and security.
Here's an eBook excerpt that shares why ministries that have a solid plan for using background checks effectively, attract a higher caliber of volunteer, and promote safety and security within their children's ministry.
Background Checks
Interviewing a potential volunteer is a good start, but not enough. Abusers tend to be very good at deception. Every volunteer should also be cleared by a criminal background check. Unless someone has something to hide, they should have no problem with anyone looking at their background.
 For help with this, you can contact local law enforcement, or use a company like Protect My Ministry (http://protectmyministry.com). Accessibility to criminal records varies by state—so do your homework.
These background checks should be repeated every one to two years. Unfortunately, volunteering in a children's ministry does not keep people from making bad choices, and you need to have up-to-date records to be sure kids in your ministry are safe.
Click here to learn more and download your free copy of "Technology Spotlight: Children's Check-In."