Seven Steps to Effectively Screen Youth Working with Children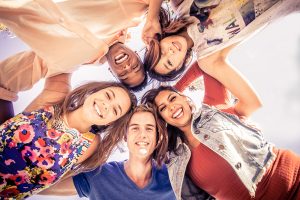 Summer is the time of year when children and youth-serving organizations incorporate teens into volunteer, mentor, and staff positions. Teens are a valuable resource for many summer programs and often provide endless energy, connection, and a sense of community for the kids attending.
As juvenile offenses against children can happen, it's critical to understand who is receiving direct access to kids. As programs evaluate potential candidates, the emphasis needs to be on improving child safety through a consistent and comprehensive screening process.  
As with the evaluation of adults, having a consistent screening process for teens functions as a deterrent for bad behavior, eliminates easy access to children, and bubbles up need-to-know information about their character, commitment, and any prior red flags.
Screening procedures for teens working directly with children:
Teens are an important part of any organization and contribute significantly to the value and experience kids receive from your program. That's why taking the time to thoroughly screen is an important step in identifying youth that are a good fit and keeping child safety a priority.
Click here to learn more about the benefits of using secure children's check-in or schedule a free product demo. If you want to keep updated on the latest in child protection trends, safety tips/tricks and best practices join our growing community on Twitter, Facebook, Instagram, and Pinterest.