Comprehensive Candidate Screening – Tips for Social Media Assessment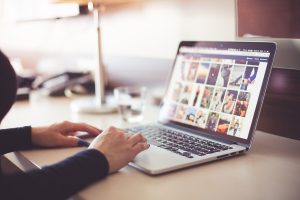 Not only is it important, but there are also many benefits of using a Social Media Assessment to evaluate potential candidates applying to work or volunteer directly with kids and youth. While it may seem like a big task to incorporate the assessment into the overall candidate screening process, the advantages of using the tool to gather social intelligence for hiring decisions cannot be overemphasized.
Many states have passed anti-snooping laws making social media searches illegal regardless of candidates' willingness to be evaluated via their personal social accounts. It is best to check the laws in your area or follow up with a legal professional who can guide you on what you are and are not allowed to evaluate.
Here are some tips to effectively conduct a social media assessment and incorporate it into the overall screening process.
Tips for an Effective Social Media Assessment
Inform the candidate of the steps in the overall screening process and ask for consent to evaluate their social media accounts. Be sure and tell the candidate exactly what information will be assessed and who will be conducting the evaluation. The more detail provided, the better. Assessment examples include the last twelve months of Facebook posts or the candidate's Instagram feed's previous six months.
Notify candidates that a social media "Release of Information" form will be included with the application and background check
Outline and communicate the candidate's process to ask questions about the assessment results and refute the findings if necessary.
Never ask an applicant for their social media IDs or passwords. You run the risk of violating the Federal Stored Communications Act, and it is now illegal in over twenty states.
Consider having a qualified third-party perform the assessment. Many companies specialize in this type of audit. The benefits of using a third-party include a consistent process for all candidates. They consider your state's laws, are separate from the decision-making process, and focus only on public information and posted directly by the applicant.
Consistency is key! Have your social media assessment and policy well defined and visible for prospective candidates and current employees.
It is best to create the first impression in-person after the candidate has completed the application, passed the background check, and consented to the assessment. This limits personal bias and reduces the risk to your organization.
The benefits of investing time and effort in utilizing a social media assessment are well worth the effort. A social media assessment can help prevent making a poor hiring decision and raise red flags regarding unwanted behaviors of particular concern to organizations focused on kids and youth.
This post has been adapted from the initial post in the Comprehensive Candidate Screening series. Click here to see the original post.
Click here to join us for a free KidCheck children's check-in product demo and learn first-hand the benefits of using secure children's check-in. To receive ongoing safety information, subscribe to the  KidCheck Blog or join us on YouTube, Twitter, Facebook, Pinterest, and Instagram.