Why You Should Not Set Up the Parents' Child Check-In Accounts
KidCheck utilizes a unique design with parent created and maintained accounts, which provides many benefits for both organizations and parents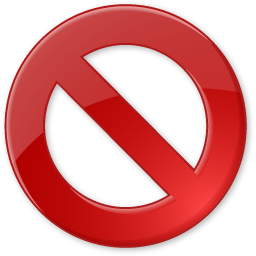 . It's tempting to set up the parent accounts for check-in yourself. After all, if you just do it you'll know it's done, it's correct and it's easier for both you and them – Right? Well, actually… no. Aside from creating a great deal of unnecessary work for yourself, you may end up creating a less positive parent experience and have future data accuracy issues.
A few reasons not to create accounts for parents:
When you set up an account, an email is automatically generated to the parent. They can be frustrated or confused when they get a "welcome email" when they didn't know about or sign up for KidCheck and may call you for an explanation. They'll wonder what it is and why they are associated, and may not appreciate assumptions being made about their family situations.
Increased liability. We never advise that organizations enter in guardian, medical or other sensitive information on behalf of a parent without written consent.
Some parents won't be motivated to create a login account if you do it for them. Without a login, account administrators (you!) are the only people who can update and make changes. This creates more work for you and reduced parent satisfaction:

You'd be responsible for maintaining the account and keeping information current, including allergy/medical alerts and authorized/non authorized guardians.
That's a big responsibility and time sink.
They miss the opportunity to learn about what KidCheck is and how it works so they are less informed possibly resulting in more questions and increased time at the first few check-ins
Here are some suggestions to help encourage parents to set up their own accounts. Spend your time and energy on other priorities – it will make things easier for both you and your parents in the long run. Trust us… and all the phone calls we've received from organizations just like yours wishing they didn't do the accounts themselves!
"We love KidCheck and I want to stress the importance of rolling out using KidCheck guidelines. We made a HUGE mistake and input much of the "basic" information about our kids so we could get ready for our Easter service three years ago. What a mess we made of things. Most of our accounts are not up to date and most of our parents don't have a login id. So if the information we have is out dated or we put in the incorrect information due to human error we are sunk."
"Despite our best efforts to correct the problem it still remains. We are faced with a daunting task of undoing this. I would greatly encourage all new users to follow the steps in the KidCheck roll out guidelines. Why reinvent the wheel? I would gladly talk to any prospective users and give them over 1500 reasons (that's how many registered users we have with no login!) why they should listen to the voice of reason!"