A Recap of KidCheck's Safety Webinar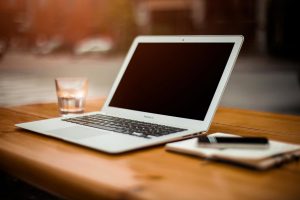 Improve Security in Your Children's Area. Last week, KidCheck offered a complimentary safety webinar entitled, "Improve Security in the Children's Area" and was designed to be a training tool that provides leaders valuable information, practical suggestions, and actionable tips to improve child safety.
The webinar attendees came from several different types of organizations focused on serving children and youth, and KidCheck CEO, Alex Smith, led the discussion.
The topics covered included:
Listed below are several of the questions asked during the webinar Q & A.
Can you provide any tips on getting families to use an electronic check-in system?
Engaging parents begins with communicating the benefits to them and the organization. Families are busy, so making the transition as easy as possible is key. KidCheck offers several resources, such as letters, videos, and other rollout resources, to help you get up and running fast.
We have a small church and would like to use a check-in system. How do we make the transition easy for parents and staff?
Often parents are in support of utilizing a check-in system, we have a lot of information for parents and staff on why's it important to have a check-in & out process, how to utilize the system, and the benefits realized by both staff and families. KidCheck is easy to implement, roll out, and maintain.
Is there any age in which kids should check themselves into the program? Or should parents always check-in their kids?
There's no standard answer, and it depends on the organization. We have several customers that want to check-in kids through high school. There are self-check-in systems within KidCheck that allow students to self-check-in, what it comes down to what the insurance company requires, and the liability of simply dropping a child.
I'm in a gym setting where we don't use stickers. I'm wondering what the pros and cons of the name tag sticker approach are?
With KidCheck, you have an option to have a label printer that will print off a child's name tag and a matching guardian receipt – This is important because both have a security code that needs to match before checking out a child. The point is to provide peace-of-mind for the parents and a higher level of safety. Also, the name tag contains allergy information for the child, which provides another level of safety.
Should parents be allowed back into the classroom after they've checked in their child? Is this the new normal? I have several pre-school parents that want to stay, but I find it disruptive and unsafe – we are a small church.
Allowing parents reentry to the room is a big risk because anyone that has direct access to children should have, at a minimum, a background check and cleared through a comprehensive screening process. By letting parents back into the room without any evaluation increases the potential for an incident and puts other children at risk.
We don't have much of an opportunity to secure the children's area. Should we lock classroom doors 10-15 minutes after service starts? The doors do have windows.
Locking doors can become a problem in the event of an evacuation, or a fire alarm. We don't suggest ever locking a child into a classroom. It's fine to shut the doors, but locking them can make an emergency even more complicated.
What are your thoughts on having cameras in the classroom?
The camera's in the classroom are not a bad thing. It one more piece of the overall safety puzzle, and if there's ever an incident that occurs camera footage can help answer questions about the incident. They also help uncover behaviors that shouldn't be happening in the classroom.
For additional webinars, keep your eyes open as we'll be offering others around the topics of Volunteer/Employee Screening & Policies and Predator Proofing Your Organization.
Click here to subscribe to the KidCheck blog and keep up on the latest in child protection, emergency planning, and secure children's check-in or join our growing social community on Twitter, Facebook, Pinterest, and Instagram.