Back To School!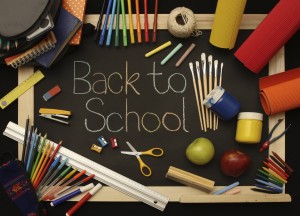 Back to School…it's an exciting and busy time of year! For churches, fitness facilities and child care organizations it's the perfect time to review your organizations safety and security policies and consider implementing child safety measures.
As you review your current policy guidelines and look to improve child safety and security here are a few initial questions to ask yourself.
Check-in is our business and an important aspect of the overall security plan. It also provides a great opportunity for organizations to set themselves apart by demonstrating that safety and security are a top priority. Click here for more information on Why You Need a Children's Check-In Solution.
Tweetables
[Tweet "Back to school! It's the perfect time of year to review your safety & security policies. http://bit.ly/1swI7ci #Kidmin #School #CheckIn"] [Tweet "To improve #safety & #security ask yourself these questions  bit.ly/1rmVK9v #Kidmin #church #CheckIn"] [Tweet "Here's why you need a children's check-in system! bit.ly/1swI7ci #Kidmin #church #CheckIn #Churchtech"]