Back to School Safety Fundamentals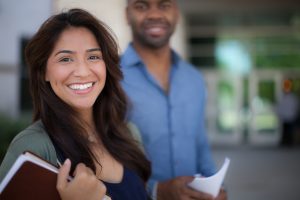 The start of the new school year is a great time to evaluate existing child safety policies. By identifying what worked and what didn't, you'll gain clarity for improvement.
Look at your Child Protection Policy, is it consistent, does it address where your organization operates today? Assess items such as screening, health management, training, emergency preparedness, and communication. These are all fundamental pieces to the overall safety puzzle.
Child protection and safety are top-of-mind for parents and play a big part in where they choose to enroll their children. Here's a quick checklist to help you look at the big picture of safety.
Safety Fundamentals for Back to School.
Is child protection prioritized in your organization? If so, make sure to have the following in place.

Updated policies and guidelines
A communication process to staff, volunteers, and leadership
Scheduled training for those new to the organization

Evaluate the physical environment

Including classrooms, hallways, bathrooms, storage areas, stairwells, and any other isolated spots.
Plan on evaluating two or three times a year
Check lighting and locks
Update classroom safety resources
Open isolated areas and private spaces to make it more difficult for an adult to be alone or out of sight with a child.

Confirm every adult with direct access to children has gone through a comprehensive screening process. Assess the check-in and out process currently in place for managing the children entering and exiting your facility. Staff and leadership should be aware of who is and isn't authorized to pick up a child. Make sure the system accounts for particular circumstances such as divorce, a restraining or child protection order, medical conditions
Build additional guidelines and policies that reduce isolation and increase accountability, ensuring a child is never alone with an adult.  An example would be establishing the "Rule of 2's" (a minimum of two kids and two adults) always!
By evaluating current child safety policies, you can take any needed action, identify areas of improvement, and demonstrate that safety and security are essential priorities for your organization.
To keep up with the latest in child protection, and best practices for secure child check-in, subscribe to the KidCheck blog or join our growing social community on Twitter, Facebook, Pinterest, and Instagram.