Children's Check-In Data Your Way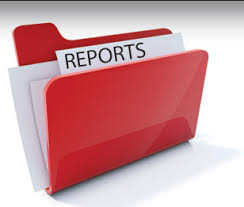 One of the key benefits of using KidCheck's secure children's check-in system, is the accessibility you have to your data. KidCheck provides a comprehensive reports library which includes: overall statistics, graphical charts, various attendance reports, check-in logs, roster reports, bulk mail capabilities, billing reports, medical and allergy reports and much more. The reports library enables you to understand the data trends of returning families and visitors and make decisions more quickly.
Today, KidCheck announced a new Custom Reports Builder which gives you more flexibility to create your own custom reports to meet your data reporting and analysis needs. The Custom Reports Builder is as simple as choosing a report type, data range, and the associated dimensions. Each report can then be filtered, saved, and exported into a pdf or csv file, ensuring the data you collect can be customized to meet your needs.
As a reminder, KidCheck began rolling out a whole new look and feel last week; larger font, bigger buttons, a more intuitive process flow, touchscreen friendly capabilities, and a new multi-language feature with over 65 different languages to choose from. Click here to read the news release.
For more details on KidCheck's Children's Check-in Software Editions click here.
TWEET:
[Tweet "Accessibility to your children's check-in data, it's IMPORTANT! Here's @KidCheck new Custom Reports Builder. http://bit.ly/1CbukKr #kidmin "]