Happy To Be Back!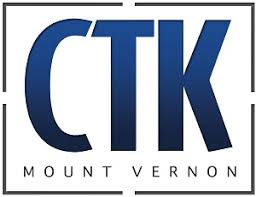 The KidCheck Family
Julia Berger, the Director of Education for Christ the King Mount Vernon church (CTK Mount Vernon), has been a KidCheck customer for over 5 years. Julia was one of the original team members at CTK Mount Vernon and part of the decision to choose KidCheck.  The church was using pen and paper, but wanted to transition to an electronic system to better track attendance, have easy access to reports, and be able to store medical and other information for legal purposes.  It was also important that all information be in one location and easily retrievable. For families, volunteers and staff, they needed a system that could be quickly implemented, consistent, and easy to follow.
"I first heard about KidCheck at a Children's Ministry Conference and wanted to move to an electronic format. KidCheck had everything we needed and more, plus it was very secure. I loved it! It was the best decision we ever made," shared Julia.
The Winds of Change
CTK Mount Vernon is a thriving church with many locations, which provided the opportunity for each site within their network to make their own technology decisions.  However, later, as the Mount Vernon network moved to centralize their support functions and utilize one database; Julia was encouraged to get on board and move to a chosen church management system with a check-in component.
As Julia ventured into the unknown with a new check-in system, she was most concerned about the families, and how would they respond.
"My theory has always been if you have something that works why change it! We were content and it was one area of ministry that was running smoothly. We had all the information we needed. It wasn't just a change for our staff, but also our parents, "continued Julia.
The Unexpected
During the transition, the biggest frustration came from her team and those running the system. Julia recalls, "Using the new system was like jumping through 10-12 different hoops every time you logged into it. The system wasn't intuitive and became a real struggle for volunteers. We did a good job of making it easy for parents, but even they noticed that things were very different – and not in a good way." In addition, the system proceeded to crash during peak times, forcing Julia and her team to go back to pen and paper. This was not effective and a waste of money. They were paying for a system they could not use.
So Say the Volunteers
With any type of change, there's always disruption and unforeseen challenges, yet Julia decided to run with the new process for as long as they could. But then, volunteers soon began to revolt. They were used to a system that was intuitive and easy to use, from the initial login steps to the running of reports. One volunteer finally said, "I can't do this anymore. It's too frustrating and not worth it!"
Based on the experience and the reactions of her team and parents, Julia decided returning to KidCheck was the best answer, and worth the cost to have a reliable, easy-to-use check-in solution.  She shared with the Mount Vernon network that they tried, but just couldn't do it anymore, and efforts to make the check-in portion of the other system work were going nowhere.
Coming Home!
Julia and team are thrilled to be back with KidCheck! Julia shared, "I need time to do ministry. Personally I'm not super techy and don't want to get caught up in the details of the technology. KidCheck takes care of that for us."  One of the things the team missed the most was the simplicity of the reporting section and options.  In her words, "The ease of KidCheck reporting was huge! One click and you have what you need. I didn't want to miss any new families or medical concerns. We need good reports in order to do our ministry well. Plus, being able to login with two clicks on a busy Sunday morning is a huge relief for my team."
Since returning to KidCheck, Julia has started using the Express Check-In mobile option and is delighted with the feedback from parents and staff.  Express Check-In allows parents to start check in using their own mobile device, before they even set foot in church. With Express Check-In now in place,  Julia and her staff have more time to do what they're called to do, which is connect with new families and develop stronger relationships with existing ones. Julia stated, "I had one parent actually jumping up and down with their phone saying, 'This is so cool, no more lines, and I can even print labels from my phone!'"
Sharing the Experience
Especially after her experience being away from KidCheck and coming back, she highly recommends KidCheck whenever she can. Her parents and staff are excited with KidCheck, and she feels there's really no better option. They need time to do ministry, and KidCheck plays an essential part in that, as well as creating efficiency for parents and visiting families. Her final comment…
"It was really a no brainer to come back and use KidCheck again. I'm super grateful about the Express Check-In mobile option! Our parents love it, it's so easy for our team, and it reduces our lines. KidCheck allows us to focus on new families. It is truly a gift to be able to do what we've been called to do and not have to worry about our check-in system or run around trying to figure things out on a busy Sunday morning. Thank you, thank you, thank you KidCheck for being super effective and helping us in ministry!"
Click here to learn more about KidCheck secure children's check-in or join our growing social community on Twitter, Facebook, Google+, or Pinterest.