How To Promote Kids Like A Pro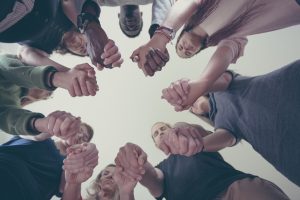 As the school year begins, it's time for kids to move up to the next grade level, this is called Promotion Sunday. Promotion Sunday is special because it marks a new beginning in Children's Ministry, Sunday school, or other activities. It's a day filled with change, excitement, and sometimes confusion and frustration for families, especially if they're new or visiting.
The KidCheck system is designed to help you manage the process easily with minimal stress. With just a few minor tweaks to your templates and settings, the process will run smoothly. You also have the option to set a date range for families that don't attend on the designated weekend.
KidCheck also helps determine when and who to promote, but parental communication is essential. Families will need to know change is coming before they arrive on the day of the promotion.
Let parents know they need to choose the new, correct location the next time they check-in their child. An effective way to do this is to utilize the guardian notification. The guardian notification pops up immediately when parents access their account at check-in and instruct them to take the required steps. For additional communication, you can also utilize Broadcast Text Messaging or email. Both features are a good way to give parents a heads-up and to be on the lookout for the guardian notification.
If children continue to be checked in to the wrong location, you have the option of using the Admin Console. The Admin Console provides a central location for a variety of helpful features and is available in a convenient mobile app. With the Admin Console App, you no longer need a traditional check-in station or web browser to handle such tasks. It allows you to fix the issue by simply changing the location yourself as an admin, and this frees you up to maximize your time and connect with families.
For additional detail click here to see a step by step guide to promotion.
Click here to schedule a free product demo and learn first-hand the benefits of using secure children's check-in.