Comprehensive Candidate Screening – The Waiting Period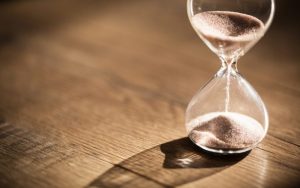 The waiting period is the seventh and final element in the comprehensive candidate screening process. Prior steps include the application, background check, social media assessment, references, virtual interview, motor vehicle report, and now the waiting period.
Why Wait?
Volunteers and staff are an essential part of what makes any organization function well. Solid and committed people come from all walks of life. That is why it is important to find individuals that are a good fit for your organization, and the waiting period is a step in the right direction. The waiting period is a specific timeframe when candidates for volunteer or staff positions consistently attend organizational activities before being officially placed in a position working with children or youth.
Establishing a waiting period is role-dependent, determined by the organization, and can last from thirty days to six months. For those working directly with children and youth, we encourage a time frame of at least six weeks, which can be difficult, especially if your organization needs volunteers. However, keep in mind this process is for the long term, and you are better off knowing the person is a safe fit.
By instituting a waiting period, you allow time to train and educate a candidate about your organizations' mission, vision, and values. You will also get to see how they interact with staff, leadership, and families. Seeing first-hand how a candidate actively integrates, or not, into the organization helps verify the data you have obtained from the application, virtual interview, and feedback about their character and work history with kids and youth.
Thank you for your interest in increasing safety. Our goal with this series is to provide actionable information coupled with resources that work to minimize the grey area working with kids and youth.  Comprehensive Candidate Screening is a multi-dimensional process that acts as a deterrent for bad behavior and provides a layer of protection for your organization, families, and staff.
Click here for the top safety benefits of screening.
This post has been updated from the original post in the comprehensive candidate screening series. Click here to see the original.
Click here to learn more about the many benefits of using secure children's check-in. To keep the information coming in 2021, do not forget to subscribe to the KidCheck Blog or join us on YouTube, Twitter, Facebook, Pinterest, and Instagram.