KidCheck Offers Safety Webinar on Screening!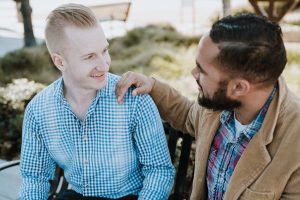 The "Why" and "How" of Screening for Safety
When: Thursday, November 14th, 2019
Time: 10:00 am PT, 11:00 am MT, 12:00 pm CT, 1:00 pm ET
Duration: One hour
Protecting the vulnerable in your organization is influenced by the culture you create. As a leader, you strive to be consistent, proactive and encourage transparency all of which improve child safety.  Nevertheless, culture is one piece of the safety puzzle and to be effective must be accompanied by a multi-dimensional screening process for those coming in direct contact with kids.
Comprehensive screening acts as a deterrent for would-be offenders and provides a layer of protection for your organization. During this webinar, you'll learn seven vital steps to utilize screening that eliminates easy access to children.
Topics include:
The Top Organizational Risks – We live in a new reality of never-ending threats. Let's discuss the top four potential risks that involve those on the front lines.
Seven Steps to Comprehensively Screen – Covered will be everything from the written application to the face-to-face interview.
Training and Development – It's an important element to incorporate into every day learning activities.
The Child Protection Policy – We'll briefly touch on the importance of having one that's applicable for today.
Youth Screening – Should minors oversee minors? Do the same rules apply for screening? We'll unpack this in more detail.
Click here to learn more about KidCheck products and services or join our growing social community on Twitter, Facebook, Instagram, and Pinterest.