The Importance of the Annual Family Survey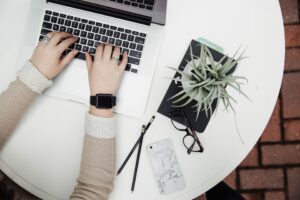 Recently we shared a post on five items for success in children's ministry and highlighted the benefits of using an annual survey to engage and connect with families. However, that's just one of the many benefits of using an annual survey.
More organizations should take advantage of surveys as a strategic tool for gathering useful information. Often, the focus is on one-way communication, which provides little or no opportunity to gauge thoughts or opinions and capture how families feel about issues or the day-to-day processes.
In today's hyper-connected mobile environment, organizations need to leverage technology to take advantage of gaining input. For example, Pew Research states that 94% of parents are online three or more hours daily, which can help increase the speed of survey responses.
So how can the information that is gathered be put to good use?
Safety Improvement – By connecting with families regarding safety, you'll quickly identify what's working and what's not. Safety questions open lines of communication, establish needed action steps and confirm guidelines in your child protection policy are being followed.
Ongoing Insight – Information uncovered from feedback can assist with needed action around process improvement for children's check-in and out, health and wellness guidelines, and attendance issues.
Communication – Whether through text, email, or your website, survey data can help fine-tune your messaging and help make communications clear, consistent, and easy to understand. Whether you're trying to attract new families or communicate better with existing ones, a survey can help.
Resource Allocation – Resources can be scarce, so you want to know you are allocating them to areas that matter most. Survey feedback can help better understand important trends and allocate resources accordingly.
Compare Results – If you choose to do an annual survey, it will allow you to compare your results yearly. This makes it possible to use the information to measure change if you're heading in the right direction, doing what you said you would, and providing benefits. As time goes on, this data will become more and more valuable.
Also, surveys give families a chance to be heard. Feedback helps build trust, increases positive word of mouth, and attracts new families. It doesn't matter how small or large your audience. You can distribute your questions anywhere and anytime, which helps you get the desired results and feedback.
Click here to subscribe to the KidCheck blog, receive additional child safety information, or join us on social media. KidCheck can be found on  YouTube, Twitter, Facebook, Pinterest, and Instagram.
Photo by Corinne Kutz on Unsplash