Mental Health Awareness Month – Five Tips For Better Health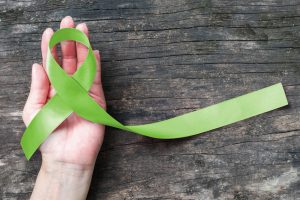 May is mental health awareness month. Working with kids and youth is an incredible experience and a great way to channel creativity and connect with the next generation. Today's kids and youth face choices and challenges that are unique to the times and can impact the mental health and well-being of those providing care for them.
Throughout Covid-19 mental health has taken center stage. So how does someone serving kids and youth not only protect their well-being but also thrive during times of intensified stress and uncertainty?
Here are five health tips to minimize stress, navigate the new normal, and come out with your health intact.
Set Boundaries – Boundaries are vital to eliminating the stress of feeling overwhelmed. But no one will set them for you. Learn to schedule frequent breaks between work and real life. Block your calendar for workouts, reading, pursuing a hobby or an activity you enjoy. Log off and stay off screens for a set amount of time each day or night. By establishing needed boundaries, you will naturally incorporate balance.
Step Away from The Wire – You have probably heard the term "digital detox". It refers to a period where a person refrains from using technical devices such as smartphones, televisions, computers, tablets, and social media. According to Verywell Mind, benefits include improved physical and mental health, increased attention span, improved problem-solving skills, a creativity boost, and less stress.
Resist Comparison – There is no benefit to comparing what you perceive as an organizational weakness to another program's strengths – that is a battle you will lose every time. Instead, focus on what your team has accomplished and give credit where credit is due. This last year has been challenging. Acknowledge the fact that your organization is moving forward, and before you know it, you'll see more and more familiar faces begin to return.
Prioritize Personal Connection – The truth is people matter. Life is never complete without relationships. The kind of relationships that positively contribute to your life and well-being. Deeply connecting with others who matter most to you will breathe life into your soul. Make a list of the people you want to put energy into, and then schedule time on your calendar to connect. This could mean extra cuddles with kids, weekly coffee with a friend, or simply walking through a garden center with a parent or sibling – nothing fancy, just quality time with your peeps.
Escape the Crate – Get outdoors! Per Reid Health, a few years ago, the average American adult spent 11 hours per day on screens. That number has jumped to an astonishing 19 hours per day during the pandemic, with nearly 30 percent of adults saying that they are online almost constantly. With the increase in screen time, there has also been an upturn in adverse effects such as insomnia, eye strain, headaches, the onset of addictive behaviors, changes in cognition, plus neck and shoulder pain.
The Later Blog encourages no desk meetings that require everyone to get outside for gatherings to combat the endless time spent on screens. Taking several short breaks each day to breathe fresh air, whether at a local coffee shop, or a mid-day dog walk, getting outside does wonder for your mental health and productivity.
It is critical to actively protect your mental health and well-being when working with kids and youth. Investigate and find activities that work for you. Stick to it, and there will be a noticeable difference in everyday stress, clarity, and energy levels.
For additional safety resources, join our growing social community. You can subscribe to the KidCheck Blog or find us on  YouTube, Twitter, Facebook, Pinterest, and Instagram.
Sources:
https://www.nami.org/Get-Involved/Awareness-Events/Mental-Health-Awareness-Month
https://www.blog.daydesigner.com/creating-balance-prioritize-people/
https://www.reidhealth.org/blog/screen-time-for-adults