Feature Spotlight: Youth Self Check-In and Out Options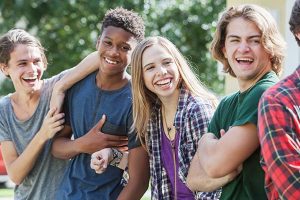 If your youth-focused organization is looking to streamline the check-in process and allow older attendees to self-check-in and out on their own, take a look at the KidCheck's Roster Check-In and the Youth Self Check-In/Out feature.
Roster Check-In and the Youth Self Check-In / Out feature can be used either stand-alone, in conjunction with each other, or as a backup.
Roster Check-In – A real-time digital roster that replaces the manual paper or clipboard method and is a great solution for all your list-based check-in needs. It allows admins to set up the roster(s) from information in KidCheck by class, group, team, age, or activity; the possibilities are endless. See at-a-glance, the status of who is checked-in or not. Plus, you can quickly and easily check kids out one at a time, a few together, or all at once.
Self-Check-In List – The Self Check-In List report is another easy-to-use youth check-in option that can also be used by itself or as a backup for Roster Check-In if the network or internet goes down. It's located under the Class Rosters report category. In addition, it can be printed creating a hard copy list showing everyone's name and unique associated barcode.
Upon arrival, an administrator at your organization simply scans the appropriate barcode to capture the check-in and out in KidCheck. This makes the process easy for you as all the necessary information is in one place, for the kids as they don't have to remember to bring anything, and for their guardians as they don't need to be present. Remember, parents can receive a real-time text notification of the check-in and out.
The list is also a useful resource for creating the laminated attendee badges and can be used in place of, or in conjunction with, badges in the event they are lost or forgotten.
Badge Barcode Scanning – Create laminated badges for each attendee to use to complete the check-in and out process by simply scanning the barcode on their badge. No need for a guardian to be present to input a phone number to start the process.
The self check-in badge contains the same essential information you see with traditional check-in such as name and medical/allergy alerts, check-in, and an option for a photo. However, for increased safety, while the badge includes details for your organization, it doesn't show other identifying personal or contact information for the youth, in case it gets misplaced.
Laminated badges are simple to create and have readily available for each person to grab and scan upon arrival and departure to capture the check-in activity right in KidCheck. Tip, it's helpful to speed up check-in by having the badges alphabetized by first or last name so they can easily be located when the participants arrive.
For additional information on how KidCheck supports youth organizations, see Youth Volunteer Check-In and click here for a tutorial on Youth Self Check-In/Out.
Each allows youth to handle the check-in themselves rather than the parent, an automatic text message notification to the check-in and out is provided for additional guardian communication.