KidCheck's Newest Mobile App Enhancements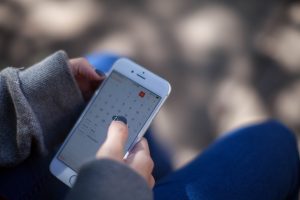 Increased flexibility, shorter check-in lines, more time to connect, and a better overall check-in experience are just a few of the benefits of using the KidCheck mobile app.  Today, 21% of people name SMS (texting) as their preferred communication channel, second only to email – making mobile platforms a powerful tool for engaging others.
It's with great excitement that we share the latest updates to the KidCheck mobile check-in app.
The features below that you know and love on a traditional check-in station are now available on the mobile app and Express Check-In.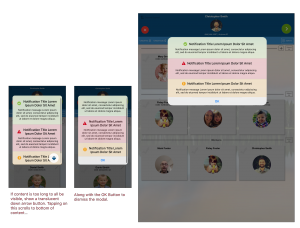 Guardian Notifications now available on the mobile app for both Check-In and Express
Guardian notifications are an important part in maintaining a safe and secure check-in/out process. Notifications and messages input by your organization will pop up and be visible to parents and guardians right at check-in.
Guardian Location Tracking
Choose to have guardian locations print directly on the child's name badge. This provides additional helpful information to quickly know where to locate a guardian in case of emergency.
Custom backgrounds
Custom backgrounds now display during check-in whether using a traditional check-in station or the mobile app. Prominently display your logo, images and kids area visuals to increase your brand relationship and interaction with members.
KidCheck is committed to providing an intuitive, streamlined, and engaging mobile platform, and we always appreciate feedback. Please share your thoughts on any mobile features you'd like to see in the future, in the comments section below.
If you interested in finding out more about KidCheck's Mobile or Express check-in (no more check-in lines) visit our website or schedule a free, personalized demo.