Safety Actions for Child-Centered Organizations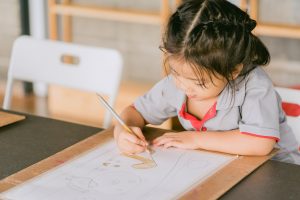 Every year KidCheck shares child protection information with churches, fitness facilities, activity centers, and other business based childcare organizations. Our goal is to provide new insight and guidance on how to best keep the little ones in your care safe.
As we speak at various conferences and webinars, we often hear about concerns or areas of opportunity for improvement that organizations are facing. Here are some topics being talked about and some of the actions organizations are taking to address them. Please share your thoughts and ideas in the comments below.
Disengaged Leadership – Leadership is non-existent or far removed from the decision-making activity that is important to improve child safety. Conversations with decision makers are often uncomfortable, and difficult.
Action Step: Preparation is key! Be clear on your intention for the conversation and the desired outcome. Attempt to see things from a leadership point of view. Understand their responsibilities, what drives them and the information they will need. Next, focus on the facts! Become familiar with key metrics which support your position and be able to answer questions about why you need their support.
Facility Design Challenges – Our children's area is not optimal for good visibility and located in an area that is removed from the main activities. We're in a temporary facility and struggling to leverage the existing layout to improve child safety.
Action Step: Simple changes make a huge difference. Try using belted stanchions or temporary walls to limit the number of entry points to the children's area. If classrooms don't have windows, keep doors open and use child gates. Work to maintain the correct child support ratios.
On-Board Process for Volunteers – We don't have a well-defined process for bringing new volunteers or staff into the organization. We try to screen everyone, but it ends up being one out of three because we're not sure what information to collect, or how to go about it.
Action Step: Screening applicants take time, but it's time well spent. Having a multi-dimensional process to screen is highly valuable when deciding to grant access to kids. Set the foundation by having each candidate complete an application, agree to a background and social media check, attend a face-to-face interview, provide 2-3 references (that receive follow up), agree to a motor vehicle report if necessary, and fulfill a waiting period between 30-90 days.
Poor Communication – Our biggest challenge with families is clear, consistent, communication, someone always gets missed. We need a better way to inform families when there are changes to the schedule, events, or activities.
Action Step: Good communication can dismantle the barriers to developing relationships and even increase involvement with families. Technology is a fantastic tool to improve the communication process and determining when the optimal time to share information is key. Times to consider are when families are checking in or out; both are systematic points in the process when information can be shared back and forth.
Security – It's clear the safety and security of their children are a family's top priority. How can I increase security with little or no budget?
Action Step: Increasing security begins with your approach. Embrace a spirit of collaboration for resources both inside and out of your organization.  Look for ways to connect with a security team, Director of Security, or local emergency service. Think about the layout, classroom location, and potential threats and responses. Consider moving things around to increase visibility. Make sure staff or volunteer knows your policy and guidelines for interacting with children. Lastly, consistently communicate to parents that security is important and all the ways you are working to increase it.
Drop-Off & Pick-Up Process – We use pen and paper to track attendance. Is investing in an electronic solution worth the money? What are the benefits? How will it help with efficiency?
Action Step: Using an electronic check-in solution provides so much more than attendance tracking! An electronic solution provides enhanced security, data capture, accurate record management, important information about who can and can't retrieve a child, and additional child information that can help you make better decisions, reduce workload and provide parents peace of mind. An electronic check-in solution is one piece of the overall safety puzzle; However, its benefits far outweigh the pen and paper process.
Click here for details on additional KidCheck features and the specifics of the check-in software editions. Whether you're a nonprofit or business organization, KidCheck pricing is flexible to meet your needs and based on the feature set and the number of check-in stations you choose.
Click here to schedule a demo and see firsthand the benefits of using secure children's check-in.