Comprehensive Candidate Screening – The Social Media Assessment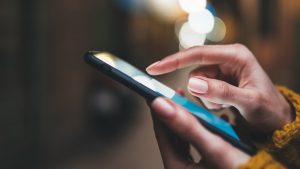 Social media is a prolific force in today's culture. Consider the millions of photos and videos that get shared, liked, and viewed each day. The trends indicate it is not slowing down. While it may seem overwhelming to create, implement, and administer a social media assessment for potential candidates, the importance cannot be overstated for an organization dedicated to kids and youth.
Utilizing a social media assessment as an evaluation tool for employment or volunteering positions requires both strategy and creativity. Personal content posted on social media is in the public square. However, sometimes a candidate has their account set to private. In this case, the organization doing the evaluation will not be able to review the candidate's information. It's not a good idea to request to friend the applicant or ask them to provide login information for the account. These practices are looked down upon by social media platforms as they violate the Terms of Use and Privacy Policies in place to protect account profiles.
Additionally, states such as Arkansas, California, Colorado, Delaware, Illinois, Louisiana, Maryland, Michigan, New Jersey, New Mexico, Nevada, Utah, Washington, and Oregon have passed anti-snooping laws that make social media searches illegal whether the accounts are public or private and prohibit employers from gathering any social intelligence for hiring decisions.
There are many benefits of using a Social Media Assessment.
Generates conversations with potential candidates about their interest in your organization.
Can help prevent unwanted behaviors that are of particular concern.
Helps to identify if a candidate is a good fit.
Minimizes negligent hiring and potential lawsuits.
Offers real-time feedback, which may get lost with a formalized process.
Uncovers additional skills, talents, or interests not mentioned in the evaluation. For example, speaking a second language, playing a musical instrument, or traveling abroad.
Shares more in-depth information about a candidate's experience working with kids and youth.
Limits the risk of unflattering publicity.
Increases safety for staff, volunteers, and the families you serve.
Assists in curbing hostility, harassment, and bullying.
With social media's staying power, it is good to incorporate a social media assessment into the overall candidate screening process. Using it as a point of reference for evaluation will grow in its importance for the foreseeable future.
This post has been updated from the original in the Comprehensive Candidate Screening series. Click here to see the original post.
Click here to learn more about the many benefits of using secure children's check-in. To keep the information coming in 2021, do not forget to subscribe to the KidCheck Blog or join us on YouTube, Twitter, Facebook, Pinterest, and Instagram.