Support Featurette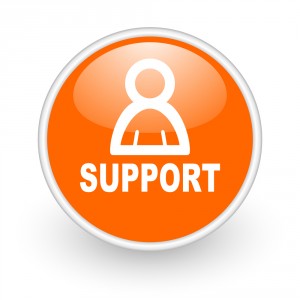 KidCheck Helps You Connect and Follow Up with Visitors
Leaves are falling from the trees and providing a blanket of delightful crunching and color underneath our feet. Snow is threatening the forecast and maybe even starting to flurry. Families are gearing up for holidays by frequenting stores, planning special meals and outings, and crafting ways to make the holidays memorable and meaningful. For some of those holiday plans, families who don't regularly attend church may attend special holiday services around this time of year.
For churches, this serves as a time to minister to them and show God's love to those who do not regularly attend church. Those families may be checking their children into your children's ministry for the first time ever or the first time in a while. You want to make a positive impression, provide peace-of-mind, and be able to follow up with them.
The first time someone visits your church and checks children in, KidCheck automatically puts them into the Visitor Check-in Report for you. From this report, you can quickly see the date the family visited, services attended, locations for each child, and contact information for the parents. This enables you to easily follow up with your first time holiday guests and help make a long term connection.
For families who have previously visited your church, but do so irregularly, the Attendance MIA Report can quickly help you see when they visited, or stopped attending regularly, so you can easily follow up with them. Kind words such as, "It was nice to have your family at the Christmas Eve Service," can go a long way. These sentiments can provide a personal connection, helping them know their attendance was noticed but meant also enough that someone personally reached out to them.
Holidays bringing in new and sporadically attending families can provide an opportunity for you to create deeper connections – and utilizing KidCheck Reports can help. Your intentional follow up and connection may help bring a season of change within a family's heart as the holidays arrive.
To learn more about KidCheck's feature rich, secure child check-in system, best practices, and additional tips & tricks visit the KidCheck blog or join us on Twitter, Facebook, Google+, or Pinterest.