Five Ways to Improve the Volunteer Experience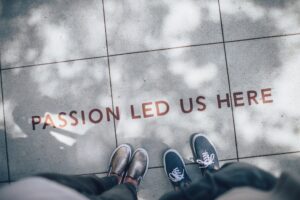 A strong volunteer base is essential to many organizations and a key to success. While the value of volunteers is widely known and accepted, creating a positive and fulfilling experience for volunteers can be challenging.
People look for flexible opportunities in a supportive environment that offer ways to gain new skills and grow personally. Having a well-designed strategy helps both your organization and the volunteer experience.
Here are five ways to improve your strategy and the volunteer experience.
1. Provide Strong/Clear Communication
Volunteers don't want to have to guess when it comes to details. One of the most critical parts of any volunteer program is good communication about your organization's mission, vision, purpose, training resources, communication channels, and how to provide feedback.  They need to know what's expected, the specifics of their role assignment, and the impact of their contribution. You should always prioritize clear communication before, during, and after a shift.
2. Offer Flexibility
Life is busy, and most volunteers have additional outside commitments, making the frequency and duration of available volunteer hours specific to their situation. People are more likely to volunteer if scheduling flexibility is offered or if they can easily see the needed dates and times to sign up accordingly. Often the more flexible an organization is, the easier it is to recruit and retain volunteers.
3. Train & Educate
You must provide a comprehensive training and education program to ensure volunteers have the necessary skills, knowledge, and resources to successfully perform their duties. This can be done using various methods such as hands-on learning, video, or online training materials. Volunteers receiving in-depth training are more satisfied with their experience and volunteer longer. Training and education are important investments in creating a great volunteer experience.
4. Deliver Growth & Development Opportunities
 A key element for volunteers is helping them to develop and enhance their current skill sets. Areas of opportunity include project management, leading teams, social media, communication, volunteer recruiting, and event management. Volunteers come from all walks of life looking to give back to their community. Whatever their situation, you can improve the experience by providing personal development opportunities.
5. Rewards & Recognition
Everyone likes to be recognized for a job well done. Being rewarded and acknowledged is vital. When someone is recognized, they feel valued and appreciated for their time and effort. Personalizing recognition by calling people out directly or handing out a certificate or award for their accomplishments demonstrates that people are seen and valued. A people-first culture encouraging recognition is a powerful tool for improving the volunteer experience.
Working to improve the volunteer experience helps you accomplish your goals and build a strong community of volunteers on whom you can depend.
If you are looking for a fast, efficient, and easy way to coordinate volunteer resources with less effort, KidCheck's volunteer scheduling is a great solution. Click here to request a free demo and see first-hand how this powerful addition to your volunteer strategy saves time, reduces manual processes, and simplifies the task of overseeing volunteers.