Five Skills Every New Leader Must Master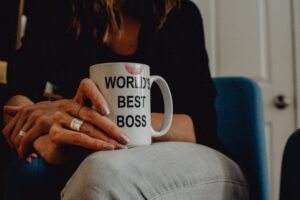 If you are new to leadership, you will quickly learn there are several different management styles. For example, some leaders are extroverted and excel at social connections and advocating for new ideas, innovations, and vision. In contrast, introverted leaders stand out with analysis, listening, and detailed communication skills. Regardless of where you land on the leadership spectrum, here are five skills you should work to master.
1. Relationship Building – Being loved by all may not be necessary, but good leaders know that to succeed, they will need to understand how to build cohesive and engaged relationships with their team and others across the organization. Strong working relationships can increase productivity, reduce absenteeism, and promote dependability and commitment.
First, envision the kind of leader you want to be and the culture you want to create. Next, reflect on how you manage people. Is empowerment your thing, or do you prefer oversight and tight control? If what you envision doesn't align with how you manage, you will need to make adjustments. Finally, take action. Being a good leader is a learned behavior. Consider trying new ways of leading; eventually, you will find what works.
2. Conflict Management – Conflict happens everywhere, and being able to resolve it is one of the most critical leadership competencies to master. According to the AMA (American Management Association), managers will spend up to 24% of their time dealing with conflict. In addition, conflict can spread beyond the organization and impact other areas if it is not resolved.
Conflict is defined as an issue between two or more people. The best way to learn is to jump in and work to alleviate the conflict. You might find a positive outcome for your organization by quickly addressing both sides of the issue.
3. Communication – Effective leadership and good communication go together like peanut butter and jelly. The best leaders are always skilled communicators who use various tools and techniques to share information. However, the benefits of good communication extend far beyond your team and can directly affect the success of the whole organization. Learning to listen, understand, and communicate with a broad range of people across the organization and beyond will be one of the best skills a leader can develop.
4. Child Safety – As a leader of an organization dedicated to caring for kids and youth, understanding child safety and its role in your organization's success is not often taught as a leadership discipline. It's important to know families are becoming more decerning regarding safety and know when it is compromised. As a leader, you must understand effective safety and security measures are top priorities for those placing their children in your care.
To build knowledge around child safety, take steps to understand why organizations dedicated to kids and youth are considered "soft targets" and what your organization is currently doing to protect the kids in your care. Then educate yourself and your team about the following topics:
5. Delegation – Today's leaders understand delegation is a strategic management tool instrumental in building the kind of culture that thrives. Delegation can boost morale, open lines of communication, increase efficiency, promote innovation, and build trust.
Keep in mind delegation is not meant to be used as a way of offloading the tasks or projects you aren't interested in, and leaders should work to never micro-manage the tasks they've delegated. Instead, handing the responsibility over, offering support, and communicating often is better.
Click here to learn more about using secure children's check-in for your children's area, or join us online. We can be found on YouTube, Twitter, Facebook, Pinterest, and Instagram, or subscribe to the  KidCheck Blog.
Photo by Kelly Sikkema on Unsplash