Multilingual Check-in Station Settings
KidCheck's check-in system supports over 100 languages, and it's easy to change the language using the drop down menu during check-in: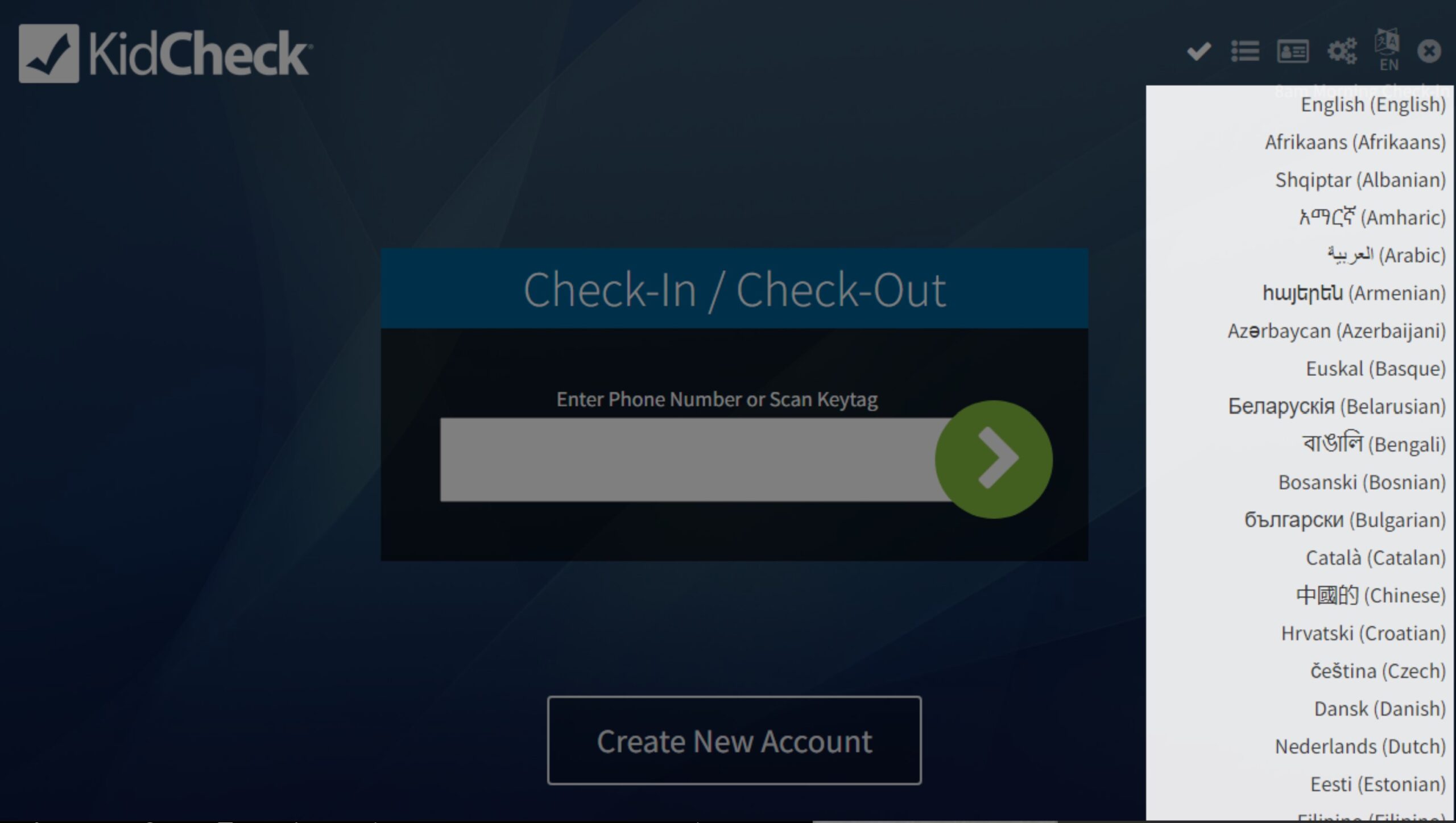 You can also specify a default language for a mobile check-in station. While check-in is running, click the Settings gear in the lower right, and then choose the Current Language: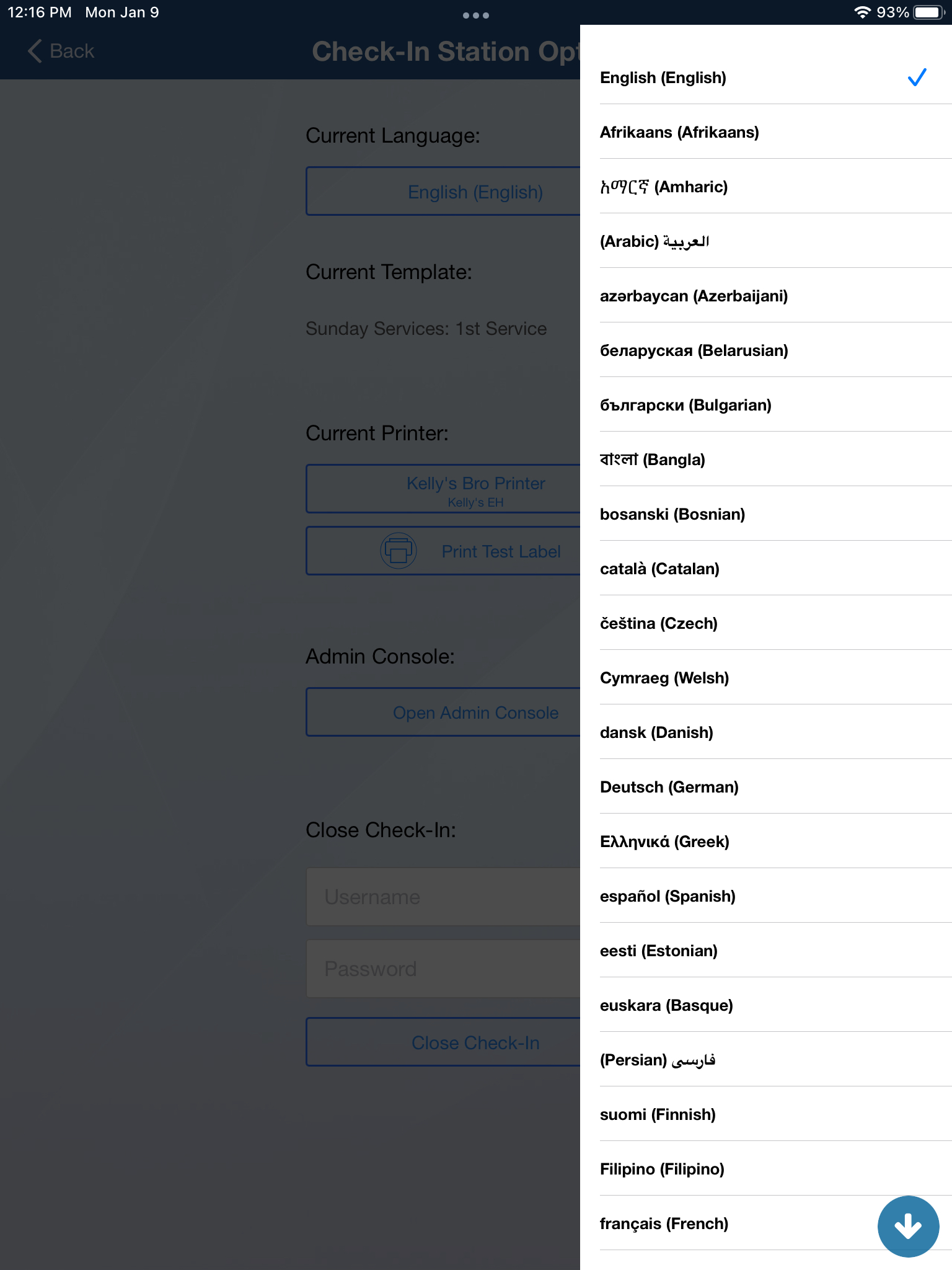 You can even change the language throughout the administrative backend of KidCheck by signing into your account and using the language dropdown menu in the upper right:

For users that need to consistently change between languages, specifying preferred languages is a great way to save time. Rather than scrolling through the list of languages every time, specifying them as a preferred language keeps them at the top of the list, making it quicker to find and select them.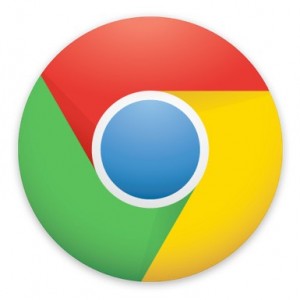 Google Chrome
Click on the ellipsis in the upper right of your browser window.
Select Settings -> Languages.
Under the Preferred Languages settings, choose Add languages.
Select the needed language and then use the ellipsis/check boxes to select the language you need for websites.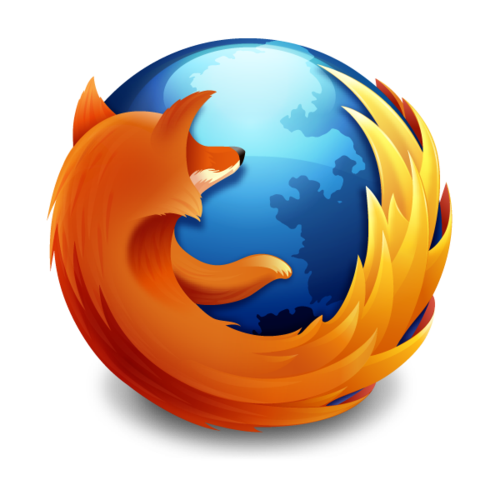 Firefox
Click on the Firefox menu in the upper left corner of your browser window.
Choose Options.
Find the option to "Choose your preferred language for displaying pages" and click Choose.
Add your preferred languages, and order them according to your preference.
Click OK.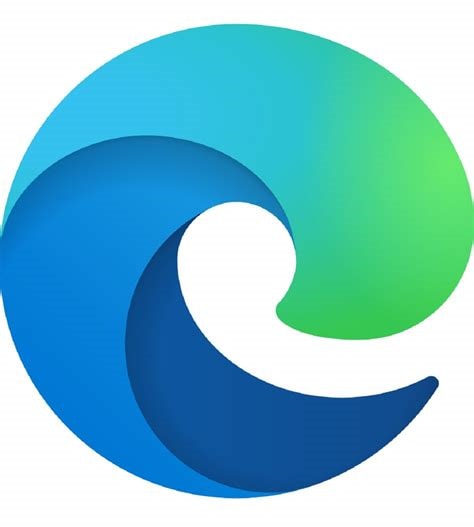 Microsoft Edge
Click on the ellipsis in the upper right of your browser window.
Select Settings.
Click the Languages option from Settings.
Click Add languages to add new languages to your preferred language list, and order them using the ellipsis settings next to each language.