Attendance vs. Engagement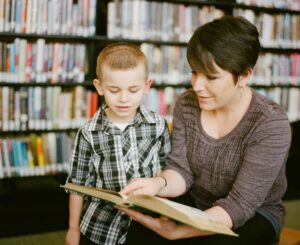 Recently, there's been discussion about attendance versus engagement, which one drives the other and offers the most benefit. After nearly two years of disrupted gatherings, those working in organizations serving kids have reported that kids and youth seem more passive, have a reduced sense of belonging, and are somewhat disengaged from the learning process. So how do organizations build a bridge to these families, invite them in and encourage them to stay?
Whether your program is large or small, has a growing attendance, or is looking to increase participation, here are five tips for building connections.
Recognize and Reward Attendance – Everyone loves being rewarded; it's motivating. It enhances self-esteem and lets kids know their effort is appreciated. It has also been shown to improve classroom behavior and participation. Kids love to be recognized; it makes them feel seen.
Great Creative During Absences – Life happens, and you may have a few kids missing each week. Consider making a short "we missed you" video and texting it to families who were gone. You can let kids know what's coming up the following week, any assigned activities, and encourage them to reach out if they need anything. This helps personalize the experience, especially if you have a more extensive program.
Offer Peer Learning – Learning with others is fun! Having a break from the centralized model is a welcome change for kids because that's what they experience daily in school. Plus, it helps develop relationships and encourages kids to attend because they know they have a buddy in class.
Promote Engagement – Are students showing apathy in learning? If so, reward students when they reach a milestone or make an extra effort to achieve a learning goal. This will encourage persistence, motivation, and enjoyment for deeper learning.
Facilitate Conversation – Most believe a quiet class is a class that's learning. However, enabling quick conversation with a small thought exercise can help kids connect, share their thoughts, and get them ready for peer learning. Something as simple as, "Turn to the person next to you and tell them your name and favorite breakfast food or ice cream flavor." Then have each child introduce the other and share the information they learned. Conversation connects!
Engaged kids will continue to attend. So rather than trying to drive attendance and hoping for engagement, flip the script and work to engage the kids currently attending. Doing things differently can help build connections.
Photo by Adam Winger on Unsplash