Top Questions to Consider with Your COVID-19 Reopening Plan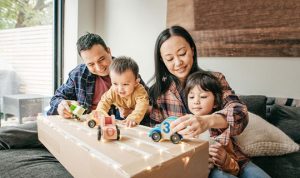 Many states are beginning to lift the restrictions on child and youth-focused organizations, allowing them to start planning for reopening, and some families may be reluctant to allow their children back into large group gatherings, without access to reopening plans. The effort you put forth to provide a clear picture of the new COVID-19 protocols and policies are essential to alleviating concerns and encouraging family participation.
As you plan, here are essential questions to consider. These questions will help create a plan that is easy to understand, replicate each week, and help maintain and promote a safe environment for children and families.
Regulations/Policies/Procedures
Do our policies and procedures follow the guidelines provided by the CDC?
Do our policies and procedures comply with the recommendations of our state's roll-out plan?
What local, state, and federal organizations are required to approve our reopening plan?
Will a separate area be needed for children of first responders, healthcare workers, or medical facility employees?
How will you let your families know of your new policies and protocols before they return?
Will families have any new roles or responsibilities that differ from before COVID-19?
Do we have enough supplies and materials for cleaning, sanitizing, and screening?
In the event of a COVID-19 diagnosis within our organization, when and how will families be informed of the next steps and possible reclosure?
What will the new classroom procedures look like for staff, volunteers, and families?
How will PPE be utilized or required in our organization?
For a house of worship, should we offer only offer activities where children remain with their parents?
When and where will training take place for staff, volunteers, and leadership regarding the new protocols?
Reopening/Facility Design
Should we consider a "soft" or "phased" reopening with a limited number of children and youth for a specific age group?
Do we need to evaluate entrances and exits to see if they should be minimized to manage the flow of people more quickly?
Based on our facility design, what new drop off and pick procedures will be offered?
What signage will be needed for reopening – this includes reminders for social distancing, handwashing, etc.?
Should there be a limited number of adults and older siblings allowed in a classroom or children's areas?
Should there be only one parent doing drop-off and pick-up?
Children & Youth Areas
Should we manage capacity or limit the number of people in our gatherings by restricting the number of attendees?
Will check-in stations be run by staff only, or should we transition to touchless check-in and out, or offer self check-in to minimize contact?
Should group movement between classrooms be eliminated?
Does playground usage need to be allowed or scheduled for only one group at a time?
Will temperature checks for staff and kids be required before allowing people in the children or youth areas?
Click here to learn about the benefits of secure children's check-in. Subscribe to the KidCheck blog for more safety tips, resources on COVID-19, check-in best practices, and original content or join our growing social community. You can find us on Twitter, Facebook, Pinterest, and Instagram.