Check-In Surveys – The Data You Need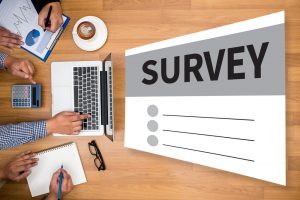 Knowledge is power, and a key benefit of using KidCheck secure children's check-in, is the ongoing accessibility and customization child and youth-focused organizations have with their data. Our goal is to help you make decisions more quickly by receiving key information from returning families and visitors.
As we continue to offer tools and technologies that increase efficiency, reduce workload, and free you up to focus on what's important, we are pleased to announce Check-In Surveys. Check-In Surveys allow organizations caring for children and youth to gather essential information from families right at check-in.
The Answers You Need
Check-In Surveys allow you to gather important information by asking the questions you want right at check-in. You can easily create and customize surveys or questionnaires for families to conveniently complete at the start of check-in, which saves time and effort and quickly gives you the information you need.
Quick Access
With COVID-19 you may need immediate access to health and safety information and establish due diligence on how your organization is working to reduce the spread of COVID. Need to evaluate and track COVID-19 symptoms? Get answers to specific questions for a youth program? Or find out if a child completed a suggested activity, needs a specific shirt size, brought a friend, or to get input on an upcoming event. Check-In Surveys provides the ability to capture the information you need quickly.
Check-In Surveys can also stop a child check in based on a specific response to certain criteria you determine. This is helpful for managing symptoms of COVID, colds, and flu. For example, if a response to "Do you have a fever over 100.3? is "yes" the check-in process would cease to continue. A message would immediately appear that check-in has been blocked and to see a staff member for additional assistance. Plus, we've added an override for the block which records who allowed the check-in.
Data Your Way
With Check-In Surveys, you can easily set up one or multiple surveys in the format that works best for your organization. Question and answer options include drop-down, checkbox, radio button, or short and long input. Plus, questionnaires can be customized for children, guardians, or workers, and you determine the range and frequency of how often it shows up – at every check-in or just once.
Historical survey data can be easily referenced and exported for reporting in the "Survey" tab.
Additional Information
Click here to schedule a free, personalized product demo and learn first-hand about the benefits of using secure children's check-in.
Click here to subscribe to the KidCheck blog and receive original, relevant, newsworthy content sent directly to your email or join our growing social community on Twitter, Facebook, Instagram, or Pinterest.