The KidCheck 2015 Scoop!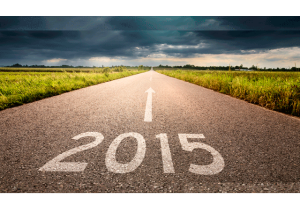 At the close of every year it's fun to recap where our travels have taken us, who we've met along the way, what we've accomplished, and offer a glimpse of the expectations for the following year.  We're sharing our yearly update to offer a glimpse into the behind-the-scenes action with team KidCheck.
If we had to pick a word or phrase that described the KidCheck mantra for 2015 it would be, "dynamically innovative". Why "dynamically innovative"? The word "dynamic" pertains to or is characterized by energy or effective action; vigorously active or energetic. The word "innovative" means to introduce something new or different. Combine the two and you get, "Vigorously, effective action that introduces something new or different" and that pretty much sums up our year.
So walk with us down the 2015 memory lane and take a look at the reasons why KidCheck does what it does.  We are committed to serving child-centered organizations who desire to use technology, not only for efficiency, but to better connect with parents and keep kids safe.
The 2015 Scoop…
Highlights
Nearly 50M Check-ins to date
~3M KidCheck Parent/Guardian Accounts
Technology Love
Team Culture Jam
8,208 cups of coffee consumed
7,560 pieces of gum chewed – yes, we have fresh breath, even after all the cups of coffee
~1,500 miles biked by employees to work
August was the month with the most KidCheck employee birthdays
Purchased a new office building – right across the street from our old location
Mike from development tied the knot
Jake from support adopted an adorable fur baby named Gus
Mark from support and his wife are expecting for the second time
Matt from sales ventured to Haiti for a week long Mission trip
4 new homes and a ranch purchased by employees
Support Ninjas
Child Safety Buzz
Customer Experience
Annual customer survey indicated 90% of customers are Likely to Extremely Likely to recommend KidCheck
98% of new customers personally trained and ready to go
300+ positive customer comments received
2,592 packets of Skittles sent to make customers smile
Whew…what a list! Now you can see why our 2015 mantra was "dynamically innovative."  We truly are a team of like-minded individuals who are passionate about child safety and the role technology can play in helping churches be more efficient and effective. We hold the belief that every child deserves a chance to grow up in a safe environment, and every parent deserves peace of mind about the safety of their children.
For 2016, you can expect us to continue our unwavering commitment to technology innovation for secure children's check-in, including on the mobile side. Providing a high level of service, support, and training with actual humans continues to be top of mind.  Also, we will continue to work to offer information that improves child safety and helps to educate those committed to serving children.
We're excited to see what 2016 has in store and are grateful to have you with us. Thank you for your business.