Eight Networking Tips for Today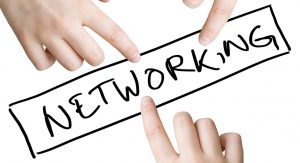 This last year has significantly impacted child and youth-focused organizations and changed how people behave and interact. On hold are the days when you could intermingle with peers at networking events, industry conferences, tradeshows, or coffee and lunch dates. In today's world, meeting in person is a bit more challenging. Nevertheless, the benefits remain of building a network of talented individuals who can share their knowledge and experience and assist each other.
The benefits of networking include advancing your organization through word of mouth, expanding leadership skills, and receiving advice to overcome obstacles. How do you continue to establish a network in these uncertain times and create meaningful connections, even though you cannot always meet others in person? Here are eight suggestions to help you successfully network today.
Make it Relational – People are longing for connection. Be intentional about getting to know others, and ask individuals you would not normally connect with due to distance, being in a different industry or time zone to get to know you. In the email or calendar invite, share why you want to connect with them, what you have observed about what they are currently working on, and how they can specifically help you.
Leverage Your Social Profile – The current face-to-face networking challenges have created a digital opportunity to connect more easily. With many individuals working from home or utilizing a hybrid model, people are in front of their communication devices more often, making them more readily accessible online. You will need to build up your digital presence on LinkedIn, Instagram, Facebook, etc., and start reaching out.
Embrace A New Way to Say Hello – This means you need to go old school, and now is the perfect time to reach out in new and different ways. Send a handwritten note or forward a popular post that relates to a project or task they are working on, and if you want to go crazy, pick up the phone and leave a voice mail. With more people working from home, you will have a better chance of people responding and engaging to discuss your ideas.
Know What You Have to Offer – This is important because you do not want to waste anyone's time. Be clear and able to speak to what you bring to the table. Offer highlights of what you have delivered for your organization and be honest about your challenges if asked. Make sure you have cohesive messaging and examples across your social accounts, such as LinkedIn and Facebook. Every bit of information should seamlessly flow into the same ideas and information you are sharing verbally.
Identify Who You Can Help – Networking today is about creating a mutually beneficial connection. It is not about the number of people you reach out to but the quality of how you offer your knowledge to help. In this case, it is better to give than receive. Set a goal to assist one person a week, on a Zoom call or via email, providing a reference, or simply checking on a person through text.
Expand Your Zone of Reach – One of the networking opportunities that has come out of the pandemic is the increase in the areas where you can network. People all over the world are within reach and eager to connect. Instead of focusing locally, try going outside of your city, state, or country. There is a lot of benefit to having a virtual community from which to draw.
Leave A Lasting Impression – Always make sure you are putting your best foot forward. This includes ensuring your profile incorporates a current photo of yourself, an email signature, and that the information that pops up in Google and LinkedIn are consistent and showcase your achievements in detail. These things always help when you are networking online.
Build Your Network Strategically – Connect with others who are complementary and in different roles. Your network should be focused on your professional responsibilities, which differ from your social network of family, friends, and acquaintances. Being strategic means prioritizing networking as part of your weekly routine. For example, you can set aside 30 minutes twice a week to reach out or set a goal of connecting with 3-6 new people each quarter – the objective is to be intentional and build your network strategically.
Click here to learn more about the benefits of secure children's check-in and how it can help your organization attract new families, improve child safety, and balance workload.
Join our growing social community. You can subscribe to the KidCheck Blog or find us on  YouTube, Twitter, Facebook, Pinterest, and Instagram.