Get The Most Out of Your Screening Process – Webinar Recap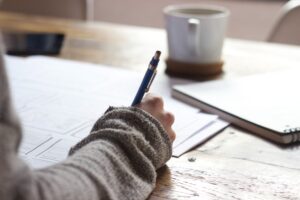 Eliminating easy access to ensure safety for your ministry
Recently we did a webinar with Protect My Ministry because comprehensive screening and background checks of volunteers and staff are essential to keep kids safe.
The goals of the webinar were to:
Establish the importance, benefits, and key components of screening
Discuss the importance of background checks and what they cover
Highlight the benefits of the Protect My Ministry and KidCheck integration
To start the webinar, we established the importance of screening by sharing current stats and calling out the benefits of screening, including eliminating easy access, creating a deterrent for would-be offenders, and establishing due diligence. Even though screening requires resources, it's no longer optional, it's mandatory.
Next, KidCheck reviewed and shared key information on the 7 steps of comprehensive screening, and Protect My Ministry emphasized some key accreditations, notices, and forms for applicants that background check providers should offer. They shared the importance of having a thorough understanding of the screening laws in your state and provided some excellent questions for provider evaluation.
The webinar also discussed vital concepts to help understand background check information. We covered what is not included in a background check, the differences between federal and national crimes, and emphasized that fingerprinting requirements vary by state and are not the silver bullet many believe.
The integration benefits of KidCheck and Protect My Ministry were highlighted as well as our shared commitment to improving child safety, reducing risk, and eliminating easy access to kids. Background checks and comprehensive screening are critical parts of the overall safety plan but used alone don't provide enough protection. Together and used consistently, they provide a solid prevention system.
The KidCheck and Protect My Ministry integration makes background checks fast and easy and improves document management and organization, as the complete check is linked to the individual's KidCheck account.
The webinar ended with a lot of great questions. You can hear all the Q&A in the webinar replay, but here are a few.
Q: Where do we go to get a motor vehicle report?
A: Go to https://www.dmv.org for more information on running a motor vehicle report.
Q: Are the seven components of comprehensive screening for potential staff or volunteers?
A: All seven steps apply to both staff and volunteers, with a few additional steps added on for leadership.
Q: Do you, Protect My Ministry stay current with state law requirements? If so, do you share the information with customers as needed if they change?
A: Protect My Ministry will always do our best to be in the know. However, we cannot influence the state requirements. Therefore, we recommend you follow up with your state directly.
Q: Please redefine Federal versus National crimes.
A: Federal crimes included trafficking, money laundering, and smuggling. National crimes include theft, robbery, and murder – but they can be classified as Federal if they occur on federal property.
Q: How accurate is the background check without a social security number?
A: A social security number is recommended as it increases the check's level of accuracy.
Q: Does KidCheck have a recommendation for security policies and procedures to keep kids safe?
A: Yes, you can find those on the KidCheck blog under protection policies or procedures.
Q: What information from a volunteer is required for a background check?
A: As a part of their clear consent (separate form), there is an application that includes full name, social security number, date of birth, current address, and any additional addresses if they have resided there less than seven years.
Click here to access the replay of the "Get the Most Out of Your Screening Process" webinar, as well as other webinar recordings about child safety, such as "Securing Your Children's Area", "The Why and How of Screening for Safety", and "Predator Proofing Your Organization".
Photo by Green Chameleon on Unsplash