KidCheck Notifications (Parent Announcements)
Use KidCheck Notifications to place messages right on the check-in screen. You can even specify for a message to show to all guardians, or just to a particular guardian. This is perfect for telling everyone about an upcoming event or room change, or to remind a parent to bring more diapers or sign a permission slip. It provides a great communication tool to prominently display a message right on the check-in screen.
To implement:
Go to the Check-in tab and then click on the Notifications tab
Click on the +New Notification button on the right, and compose your notification
Select which template you want to use the notification for, which guardians it should display to, the importance level, and the start and end dates (or ongoing)
Click Save Changes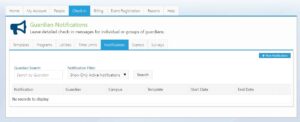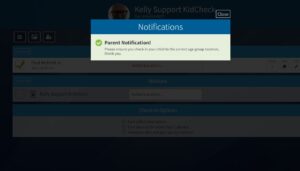 More information on Check-in Announcement and Notification feature.