Setting up Guardian Text Messages
Primary Guardians are now able to have the control to allow their authorize guardians to receive text message notifications when a child is checked in/out. There are three different ways to enable this feature as a guardian and administrators for the organization.
To set up text message preferences for a guardian:
An Admin can do it for a parent via the People tab:
Locate the guardian in your People tab area (use the Name or Cell Phone search fields to locate account). In the Edit KidCheck Account settings pane, choose the Text Messaging settings. Here, notification options can be adjusted as necessary.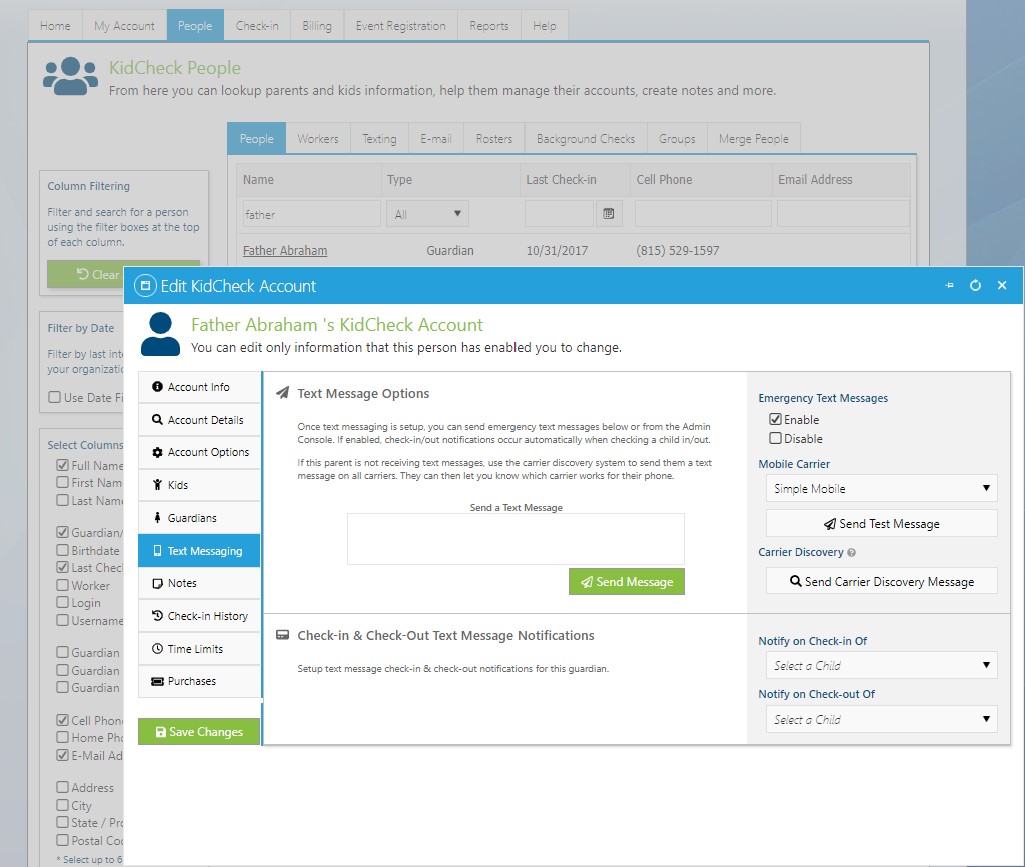 A parent can adjust text message preferences via our mobile app on their smartphone under settings.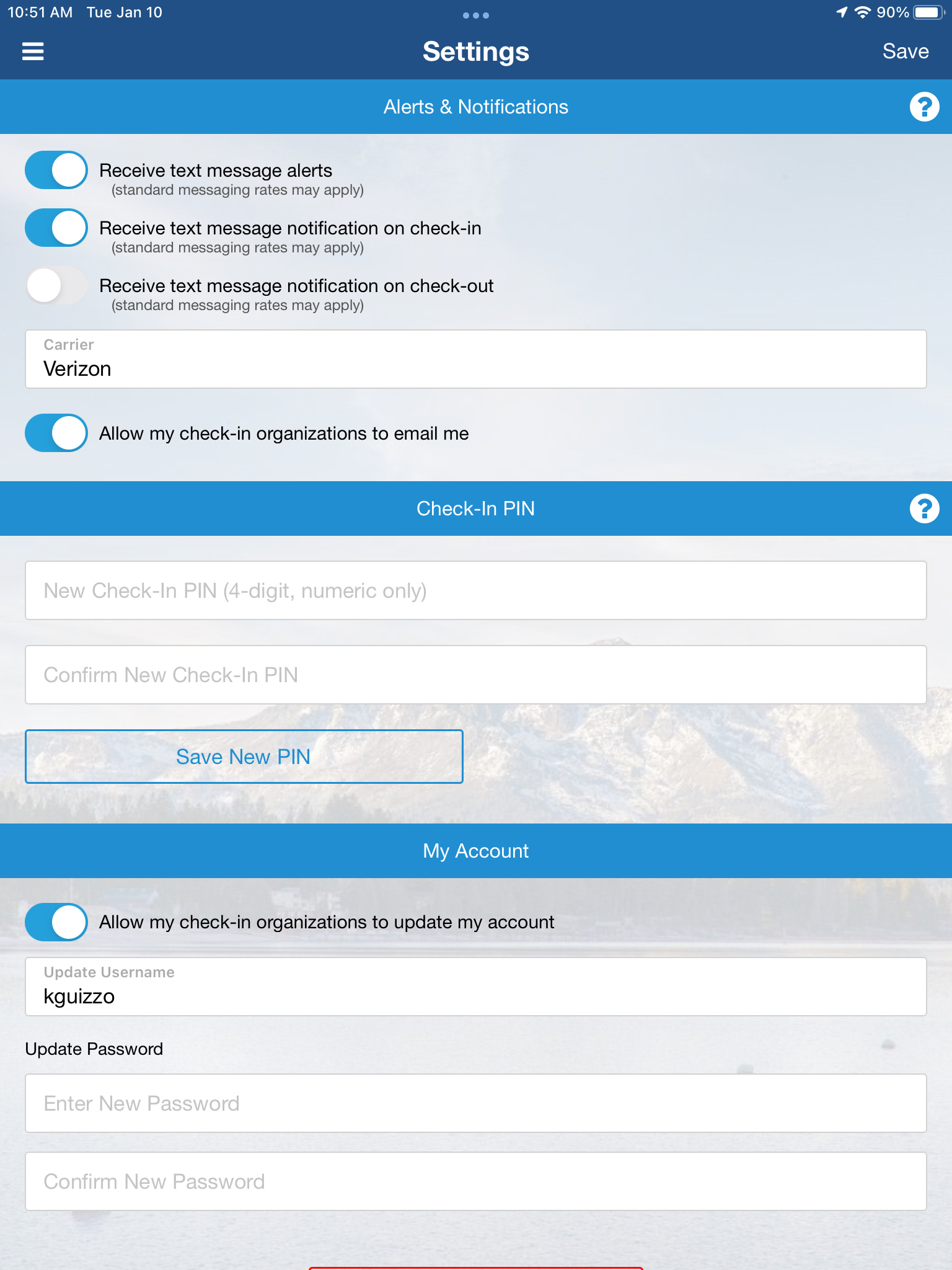 Alternately,  parents can do it themselves via go.kidcheck.com:
The guardian will need to sign into their KidCheck account, and click the My Account tab.
Then choose the Go To Your Preferences link under the Page Options settings.
You will then choose the Enable check box for "Allow Emergency Text Messages", and select the desired notifications along with your Cell Phone Carrier, and choose "Save Changes".
You can also update your authorized guardian text messaging settings by choosing the Guardian tab > Text Message Notifications drop down.
By clicking the check box for the specific child, it will enable notifications (for check in/out) for that guardian.

The on-screen note will show if the Authorized Guardian has text (SMS) messaging enabled/disabled.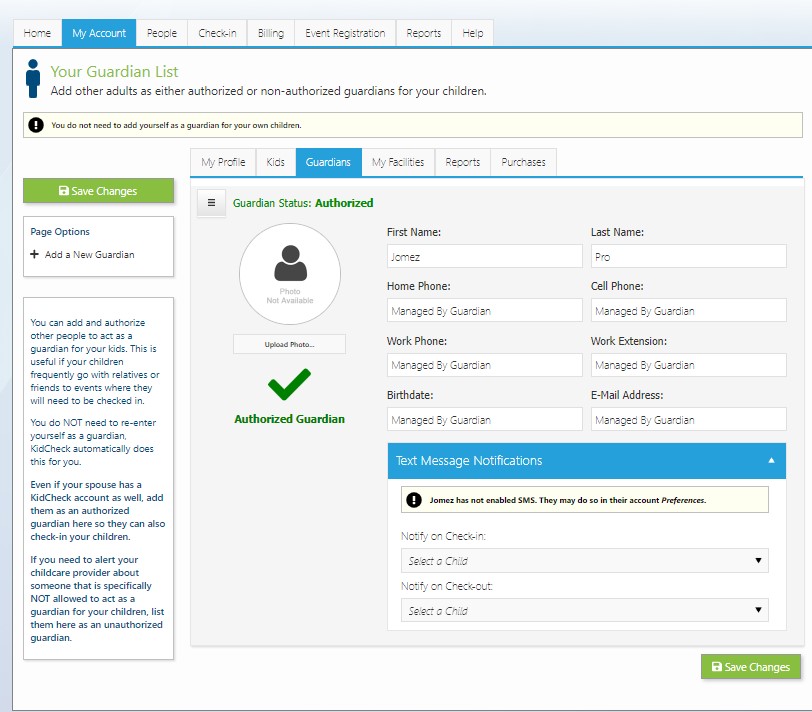 If the station is Staff Attended, the guardians can do it themselves (choose edit>Edit Guardian>Text Messaging):