KidCheck Child Safety Workshop Recap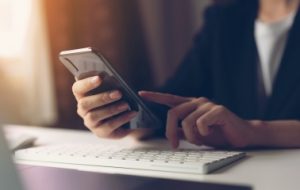 This week KidCheck participated in the Kidmin Nation, Mega-Con Online event. In these unprecedented times, this conference offered leaders in children's ministry the opportunity to learn new strategies for adapting to the disruption, connect with thought leaders, and have some fun!
KidCheck is always honored to participate and share the most current information about improving child safety. For this event, we led two sessions that highlighted information from the Optimizing for Safety Series.
The first session was "The Why and How of Comprehensive Screening", covered the essential steps to the comprehensive screening of candidates with direct contact with children. Comprehensive screening acts as a deterrent for would-be offenders and provides a layer of protection for ministries. Utilizing screening as a tool can help eliminate easy access to children. Topics included: top risks for staff & volunteers, 7 steps to comprehensively screen, important Interview questions, youth screening tips, child protection policy, and a brief look at importance & benefits."
The second session was "Predator Proofing Your Ministry." Predators are everywhere and most often target organizations focused on children and youth. This workshop focused on modern prevention methods and protection measures. Topics included: abuse prevention models, top protective measures, reporting & response, abuse disclosure (what to do?), and ongoing support guidelines for children and families.
Here are some of the questions that came out of the sessions.
Comprehensive Screening
If a person has an allegation against them in the children's area, should they be removed entirely from church and all other activities associated with attending?
Yes, if a children's ministry volunteer, staff, or leader has an allegation against his/her behavior, they should be removed from any activity involving children and youth. Whether or not he/she is removed from all other church activities should be determined by those investigating the incident (police) and the leadership team.
What are some good interview questions to include when interviewing a potential candidate?
Have you ever been accused of, plead guilty to, or been a party to any childhood abuse, neglect, or other crimes against a minor?
Have you ever consumed alcohol or drugs while working with children?
Have you ever mistreated or abused a child? We are just starting with our children's ministry. How should we screen with a small group of people?
It can be more challenging to screen with a small staff. However, you may ask one or two other staff to help you with the process. It's better to take more time and thoroughly vet a few volunteers to set a foundation, than manage the whole process yourself, get overwhelmed, and skip steps.
We have volunteers that will be driving kids to and from the site, is there anything special we need to do to keep kids safe?
We highly recommend pulling a local Motor Vehicle Report on any individuals transporting kids and youth. Motor Vehicle Reports are an excellent way to bubble up additional information that a background check doesn't catch, such as a DUI, reckless driving, and a license suspension.
Predator Proofing
I am working with an organization in Germany that does camps for kids and youth and is especially reliant on volunteers. Not only for the summer but throughout the year for different events. How can I make sure that all of them get the same quality of training? Especially when they are not living close to our place?
Training should always be a top priority when depending on volunteers to support your events. Online training is an excellent place to start. You can pre-record your training sessions and send them directly to volunteers or hold live training events where everyone participates or does a combination.
I work with churches doing traveling VBS style events for kids throughout the year. Is it okay for me to rely on the churches to vet their volunteers?
Yes, if churches are hosting a VBS and providing volunteers, it should be their responsibility to vet those they have recruited.
Would a check-in system like KidCheck work outside the US?
KidCheck has several international customers. While KidCheck is located in the United States, our children's check-in solution will work in any location with a strong internet connection and has multiple language options available for check-in.
Our service and support hours are Monday through Friday, from 8:00 a.m. to 5:00 p.m. US Mountain Time and Sunday 6:00 a.m. to 12:00 p.m. US Mountain Time.
For additional safety information and free downloads visit our safety resource page, subscribe to the KidCheck blog, or connect with us on Twitter, Facebook, Instagram, Pinterest, or YouTube Channel.
Click here to schedule a personalized demo and see firsthand the benefits of using secure children's check-in for your organization.
Plus KidCheck has Express Touchless Check-In, eliminating the need to use a check-in station or stand in line. Perfect for social distancing and germ management.