KidCheck Feature Improvements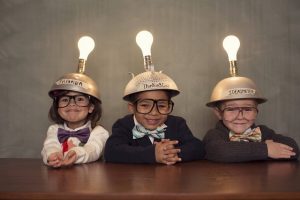 At KidCheck we appreciate those who take time to send us comments and feedback or share their ideas for product improvement. Since day one we've placed a high value on customer feedback and are thrilled with the many suggestions we continually receive.
It's with great excitement that we share these new feature enhancements. All of which arrived via customer request and apply to all editions.
Listed below are three updates to current features and their associated benefits to you.
This feature enhances the speed and reliability of being able to communicate with parents over SMS text messaging. Now you can directly reach out to any parent's cell phone regardless of their carrier's network. This means you are no longer required to choose a different carrier for each parent, thus eliminating delays in message delivery. This feature also makes it easier for parents to opt-in to receive messages and makes sure that parents who have opted out won't receive any unwanted text messages.
Also, we've integrated the Admin Console, Broadcast Text Messaging, Time Limit Notifications, and Emergency Text Messaging to the new infrastructure to make sure your messages are sent quickly and efficiently.
The Admin Console App puts all the important data right at your fingertips, which helps to reduce workload, improve classroom efficiency, improve child security, and speed up communication with parents and guardians.
With this enhancement, administrators can now send a child and worker badge directly to the PrintHub for reprinting. This is extremely helpful on busy Sundays when many families easily misplace their guardian receipt or when a worker arrives just in time to start their position and forgets to print their badge.
Customer-Controlled Account Creation Fields
For many families, visiting a new facility can be nerve-racking, especially if they have small children. A long-term customer shared that the check-in experience is the front door to the organization and if families have a bad experience or feel overwhelmed, they will choose not to return. This makes the process of initially capturing contact information very important and what could be better than putting you in control of what they share?
New to the KidCheck account creation feature, is Customer-Controlled Account Creation Fields. This improvement allows your organization to choose the fields that are displayed or required such as email and mailing address when a new account is created.
Click here for details on additional KidCheck features and the specifics of the Check-In Software Editions. Whether you're a nonprofit or business organization, KidCheck pricing is flexible to meet your needs and based on the feature set and the number of check-in stations you choose.