Five Ways to Make Volunteering Easier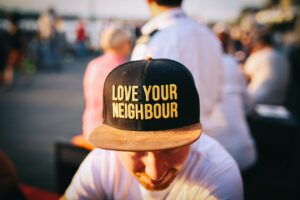 Why is it so hard to recruit people to volunteer? According to Stanford.edu, roughly 50% of Americans cite inflexible volunteer schedules, unrealistic commitments, and a lack of free time as the main reasons for not volunteering. So, how do you address these issues and make it easier for people to volunteer?
Here are some tips to ease the process and motivate volunteers.
Provide Outreach Opportunities – Some people want to volunteer but, for whatever reason, can't be onsite. You can still provide easy ways to participate. Enlist volunteers to help spread the word about your program, an upcoming event such as VBS, or current volunteer needs on their social media accounts. Perhaps someone could be the admin of your program's Facebook group, design a newsletter, or create a flyer. All these activities will help build awareness, create curiosity, and keep others informed.
Highlight One-Off Needs – Busy families often feel they can't fit one more thing into the schedule. Committing to volunteering can be daunting with multiple life commitments. It's helpful to communicate that you value whatever time or effort they can give and offer opportunities that don't require a long or repeat commitment.
Divide and Conquer – Rather than asking a current volunteer or busy parent to take the lead on a labor-intensive activity, try and assign tasks to working groups or add a support person to share the workload. Specific, manageable tasks such as buying snacks, art supplies, or printing flyers are doable and don't require as much effort as managing a whole event.
Offer Incentives – Everyone likes to be recognized or rewarded for a job well done. Rewards don't have to be extravagant or expensive. Things like free movie tickets, small gift certificates, specialty candy, a car wash, or handwritten cards can motivate and show your appreciation.
Walk in Their Shoes – Consider the first time you committed to volunteering. What would have made it easier on your first day? Think of ways to share the knowledge you gained with new volunteers. Were you familiar with the check-in procedures, where to park, the location, child safety guidelines, etc.?
Once your volunteer teams are set, the task of managing and scheduling people comes next. KidCheck's volunteer scheduling makes it faster, easier, and more efficient. It's a powerful addition to your volunteer strategy that saves valuable time, eliminates manual processes, and simplifies the administrative tasks of overseeing volunteers.
Volunteer Scheduling works well for any event across your organization, is available in both a mobile app & desktop version, and delivers a better experience for volunteers. Click here to learn more.
Click here to request a free children's check-in demo. It's an excellent way for organizations to see and learn the benefits of using secure children's check-in.
Click here for additional child safety resources, or to join our growing social community by subscribing to the KidCheck blog or visiting us on Twitter, Facebook, Pinterest, Instagram, and YouTube.
Photo by Nina Strehl on Unsplash