Comprehensive Candidate Screening – The Motor Vehicle Report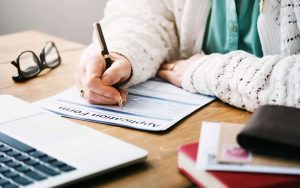 If your organization requires staff or volunteers to get behind the wheel to fulfill their job responsibilities, then obtaining a Motor Vehicle Report or Motor Vehicle Record on that person is in the organization's best interest. It should be a standard part of your overall Comprehensive Screening Process. It is an excellent way to ensure that those who are shuttling the children to and from your site have a clean record and pose no danger.
The Department of Motor Vehicles holds the records in each state. There is no national database to search driving records, so each check is done in the state where an applicant has a current driver's license. Also, the amount of information shared on a Motor Vehicle Report varies by state, with some states only keeping records updated for three years, where other states may keep records for as long as ten years.
What Included in the Motor Vehicle Report?
The Motor Vehicle Report contains several pieces of information. In addition to what is visible on the license, it also highlights other driving-related information.
Driver's License:
License number
Expiration Date
Full Name
Date of Birth
Restrictions
Height, Weight, and Gender
Hair Color and Eye Color
Issue Date
Type of License
Additional Information:
Accident Reports
Traffic Violations
License Suspensions
Vehicular Crimes
Note, if unfavorable information is disclosed on a report, an applicant must be given a copy of the report and provided an opportunity to explain or correct any mistakes before making a hiring decision. This step is referred to as Adverse Action and a part of the Fair Credit Report Act or FCRA.
The Purpose
Besides the applicant's driving history, the Motor Vehicle Report also provides insight into a person's character and may uncover red flags, such as drug or alcohol abuse, risky behaviors, and recklessness. The Motor Vehicle Report can also corroborate what they have shared on the application and the interview. In some states, for driving under the influence convictions, the DUI is not contained on a criminal court record and can only be identified through the Department of Motor Vehicles.
If driving others is a significant part of an applicant's role, the Department of Transportation suggests requesting a copy of their driver's Motor Vehicle Report every couple of years.
Requesting a Motor Vehicle Check
Every state manages the process of gaining a Motor Vehicle Report differently. However, most states can process requests very quickly due to the instant access to motor vehicle records. For more information on how to run a Motor Vehicle Report in your state, you can visit https://www.dmv.org/
The Motor Vehicle Reports represents one piece in the overall comprehensive candidate screening process. Yet, the importance of using a report in making a hiring decision cannot be overstated, as it helps to build a complete picture of the applicant.
This post has been updated from the original in the Comprehensive Candidate Screening series. Click here for the original post.
Click here to learn more about the many benefits of using secure children's check-in. To keep the information coming in 2021, do not forget to subscribe to the KidCheck Blog or join us on YouTube, Twitter, Facebook, Pinterest, and Instagram.