Sharing Your COVID-19 Communication Plan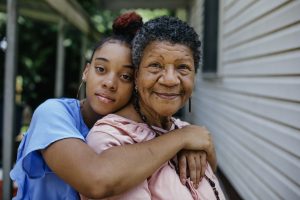 We recently posted eight communication fundamentals for sharing information during a crisis and offered ways to help you create an effective communication plan for the families and internal groups you serve. Now here are some efficient ways to get the information out that's in the plan you've created.
Information Round-Up
In times of uncertainty or crisis, families will check your organization's web page more often for updates as the situation evolves.  If you currently have a COVID-19 resource page or information round up on the topic, here are some key points to include.
Which locations are currently open or closed?
Hours of operation for open locations
Programs that have been canceled
Programs and services being offered and any associated changes for drop off and pick up processes or restrictions
Sanitary practices for germ management
Any COVID-19 policies around social distancing
Contact information for additional questions
Links to additional resources on your website – blog pages, case studies, FAQ's, and leadership messages
Links to official resources such as government and health websites
Get Social
Social media has proven to be a handy tool to share critical updates, connect with families, and engage staff and volunteers. Updating a website or sending out multiple emails daily is often not realistic.  Whether your organization uses single or multiple channels such as Facebook, Instagram, or Twitter, it's an efficient way to keep everyone informed.
Here are some strategies whether you're new to social media during a crisis, or you've been using social for some time and are looking for ways to improve your communication.
1. Choose carefully and be intentional about the information you post: The social space is popular and noisy. On average, Facebook sees 8+ billion video and 500 million stories watched or shared per day, WordPress logs 70 million new blog posts a month, and Instagram estimates 1.7 trillion posts per month. These stats indicate families are continually inundated with information. That's why it's essential to give special attention to the credibility and validity of the information you post through social channels.
2. Prioritize relevant and useful information:
There's an abundance of information that's continually shared, so focus on what's pertinent.  Families want to know details like how to get in touch with your organization, are you providing customer support, or offering online programs or services; most importantly, what are you currently doing to stop the virus from spreading.
With social media, families expect a quick response if they post a question or inquiry to one of your social accounts. Since the communication is often public, it's best to reply as quickly as possible or use the automatic messaging response feature. The messaging response feature helps let them know a response may take a bit more time, but while they're waiting, they could visit your website.
3. Maintain professionalism:
The tone of your message is important, and with social media, it's vital to maintain your professionalism with each post or social interaction. Why? Because everyone's watching. Always strive to be courteous, helpful, and productive. The way your organization responds to comments and direct messages reflects on how you value those they serve.
Explore New Content Formats
As families continue to social distance and self-isolate, it frees them up to receive the information they usually wouldn't have time to view. Consider offering new content platforms that are helpful and entertaining, which will keep the organization top-of-mind with families, and let them know you're working to understand the challenges they face and offer solutions to the intricacies of the crisis.
New format ideas to consider include, but aren't limited to: broadcast email, child check-in announcements & notifications, text messaging, phone calls, newsletters, blog posts, Zoom calls, Facebook live videos, or Instagram TV.
Now's the time to try something new! Show the families you serve the concern and care behind your organization and stress the point that we're all in this together.
Click here to receive additional information on COVID-19 resources by subscribing to the KidCheck blog or join our growing social community on Facebook, Twitter, Instagram, and Pinterest.
Click here to schedule a free, personalized product demo to see firsthand the benefits of your organization using secure children's check-in.
Photo credit: Getty Images 1190822834