KidCheck's Top Blog Posts of 2018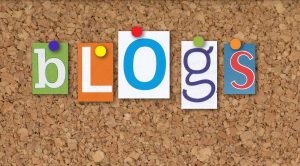 KidCheck's Top Blog Posts of 2018
The purpose of the KidCheck blog has always been to share relevant, original content that offers fresh insights and guidance on the benefits of using secure children's check-in, improving child safety, and keeping you up-to-date on the latest trends that impact your organization.
Our goal is to help increase productivity, encourage you to be an instrument of positive change, and contribute to the success of your organization in new and valuable ways.
Here are some highlights of the most impactful posts over the last year, which our readers found interesting and shared provided the great value.
If there are topics that you would like to see shared on the KidCheck blog, please let us know in the comments section below. We always love to hear what's on your mind and how we can help!
Click here for details on additional KidCheck features and the specifics on Children's Check-In Software Editions. Whether you're a nonprofit or business organization, KidCheck pricing is flexible to meet your needs and based on the feature set and the number of check-in stations you choose.