Install the KidCheck Client
KidCheck is a web-based check-in system, which allows you (a KidCheck administrator) to manage your KidCheck account from any computer with internet access. Simple and convenient.
This is one extra step you'll need to complete on just your check-in station computer(s): Installing the KidCheck Client. The KidCheck Client is a small piece of software that allows check-in to run and labels to print.
To download and install the KidCheck Client:
Sign in to your KidCheck account.
Click on the "Check-In" tab.
In the left sidebar, click "Download Client Software".
Click "Download Client Software" under the Page Options.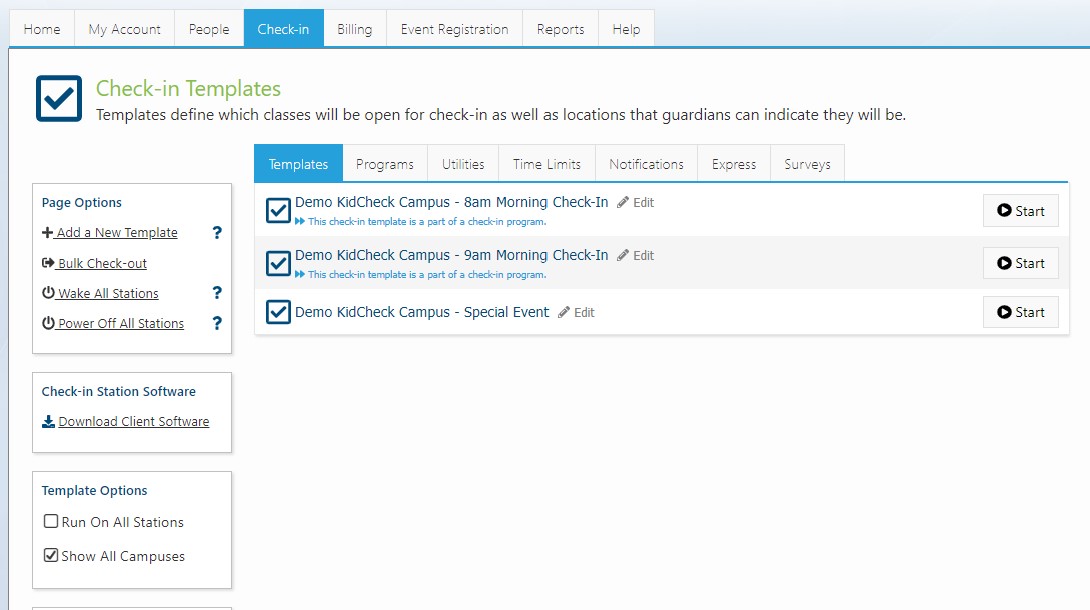 After downloading the installer, open it, and you'll be directed through the installation steps. Then you're ready to proceed to the next step!