KidCheck Touchless Check-In and Out Options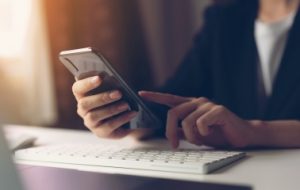 As you begin to prepare your COVID-19 reopening plan or conditionally open your organization, it's essential to continue to look for ways to reduce contact further and encourage social distancing and germ management. KidCheck offers several options for implementing a touchless check-in and check-out process. This tutorial for check-in covers Express Check-In, Self Check-In Lists, and Badges and for check-out highlights the benefits of using the digital Guardian Receipts or Check-out Receipt texts and Admin Console App.
If managing capacity during reopening is in your plan, take a look at the KidCheck Event Registration Reservations and Waitlists tutorial. It provides a convenient way to manage volume and reserve limited availability for classes and childcare.
Click here to subscribe to the KidCheck blog and receive updated information on action steps to manage COVID-19 or join our growing social community on Twitter, Facebook, Instagram, or Pinterest.