5 Anti-Bullying Tips to Share with Families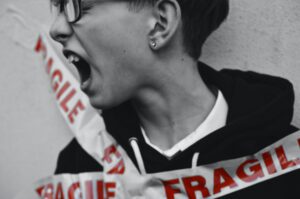 October is National Bullying Prevention Month and a great time for organizations serving kids and youth to raise awareness and continue to work on creating an anti-bullying culture. Bullying is a difficult and complex problem and according to bullyingstatistics.org, nearly one in four children in grades six through ten is bullied, and fifty percent of teens and young adults reported experiencing online attacks.
How you approach bullying sets the tone for the future. Bullying comes in different forms, such as physical, cultural, verbal, emotional, sexual, and cyberbullying, with effects that can follow children into adulthood. However, one person cannot stop the problem, which is why it is important to partner with families to help them identify, prevent, and support their children if they are experiencing bullying.
Awareness of the issue is the best way to prevent and keep bullying from escalating. Addressing problems when they are still small is key to preventing an escalating situation.
Here are five tips to share with families to help them deal with bullying.
Protection First – Child safety is always a top priority for families. However, the actions to take in a bullying situation will vary. Encourage families to practice with their kids the needed skills to deal with a bully. These may include walking away from the initial interaction, asking for help sooner rather than later, or speaking up when they see another child being bullied. Kids need to know if they come to a parent they will be believed, heard, and supported.
Actions Speak Louder Than Words – Encourage families to pay attention to how their children act when they are dropped off or picked up. Are they anxious, nervous, fearful, pulling away, fidgeting, or not making eye contact? If so, you will want to learn why. Make a habit of praising them for sharing and always try to remain respectful and calm when attempting to get to the root cause of an unhealthy situation.
Do The Detective Work – Children can be sensitive to the tone of voice, body language, and general anxiety of parents. If something stressful is happening, they may not want to revisit or rehash the situation. Plan to ask open-ended questions in a cheerful and curious way. Examples include, "What did you have for a snack today? What was the funniest thing that happened in class? Did you make any new friends? What did you like about them? Who did you sit next to? What would you change about today?"
Don't Wait, Get Help – Children who are consistently subjected to cruel and unreasonable behavior can deal with the aftermath for a lifetime. If your child is experiencing any effects of bullying, get them help. Find a therapist who specializes in these types of situations and can advocate for them while helping to develop resiliency, stress relief, emotional regulation, and to stand up for themselves.
Prevent – All children deserve to grow up in a safe environment free from emotional or physical harm. Families play a central role in ensuring their children are respected, cared for, and safe. Encourage families to ask the organizations where their kids participate about their anti-bullying program or Child Protection Policy. By including bullying prevention, organizations help foster an environment that encourages transparency, prioritizes communication through a Speak-Up Culture, and empowers kids and youth to respect and support each other.
Unfortunately, bullying happens every day and the goal is to minimize any long-term damage to kids and youth. As an organization, you can have a large impact on creating an anti-bullying culture by coming alongside families and helping them to develop a smart strategy for prevention.
Click here for additional child safety resources, or to join our growing social community by subscribing to the KidCheck blog or visiting us on Twitter, Facebook, Pinterest, Instagram, and YouTube.
Click here to request a free children's check-in demo. It's an excellent way for organizations to see and learn the benefits of using secure children's check-in.
Photo by Morgan Basham on Unsplash