Six Resources for Emergency Preparedness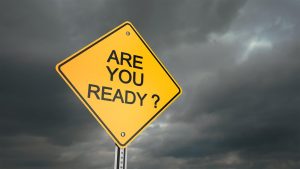 For many organizations' emergency, preparedness feels like a daunting task, but in an age of active shooter's, natural disasters, and domestic violence it should be a top priority. To effectively prepare, creating a plan is a good first step. The plan should highlight the actions and instructions that will take place in the event of an emergency or evacuation.
Here are six resources, including a free download to help you prepare.
#1 Evacuation Procedures – The worst time to prepare for an emergency is during one. That's why having an Emergency Action Plan (EAP) in place for staff, volunteers, leadership, and most importantly the children you serve is critical.
#2 Natural Disasters – Natural occurrences such as a fire, flood, earthquake, hurricane, or tornado present, unique challenges for any organization. Here are some tips to consider when pulling together a plan.
#3 Admin Console – It puts all the important data at your fingertips and provides KidCheck administrators unlimited system access. The Admin Console and Admin Console App can be used on a computer or mobile device which frees you up to focus on attendance tracking, communication and emergency response.
#4 First Aid Kit – Nothing speaks to preparation more than having a well-stocked, handy, first aid kit. What should, in your first aid kit? Here are items that we recommend for organizations caring for children.
#5 Flip Book (Free Download) – It's a step-by-step guide that's customizable with your organization's contact names and numbers. It's easy to print and provides immediate access to emergency actions and instructions and details what to do in case of weather, fire, medical, disturbance, violence, evacuation, threats and more. Plus, you can personalize it with your organization's contact names and numbers.
#6 Incident Reporting – Having a good incident report and process in place is an important step in keeping everyone safe and secure. It should include details about the accident, including photos, treatment given, witnesses, and the steps that will be taken to prevent another occurrence in the future.
Click here to subscribe to the KidCheck blog and keep up on the latest in child protection, emergency planning, and secure children's check-in or join our growing social community on Twitter, Facebook, Pinterest, and Instagram.